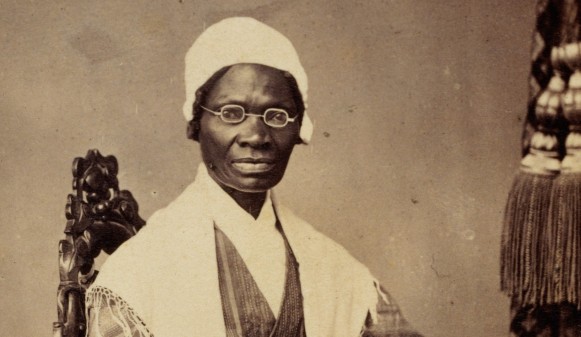 Sojourner Truth began life as a slave and ended it as a celebrated anti-slavery activist. Truth was a powerful and impassioned speaker whose legacy of feminism and racial equality still resonates today.
Read on to learn more amazing facts about Sojourner Truth:
1. Truth was born, Isabella Baumfree in New York and was sold several times before escaping to freedom with an infant daughter in 1827.
2. She worked as a housekeeper, lived in a religious commune, and eventually became a traveling speaker and preacher.
3. Truth could not read or write but was a captivating speaker.
4. She stood nearly six feet tall and was a spirited evangelist.
5. Prompted by religious feelings, she changed her name to Sojourner Truth in 1843.
6. Her memoir "The Narrative of Sojourner Truth" (as told to author Olive Gilbert) was published in 1850 and helped establish her in the public mind.
7. During the Civil War, Truth worked to support black Union soldiers, and after the war, she continued to travel and preach on spiritual topics and as an advocate for the rights of blacks and women.
8. During the Civil War, Sojourner Truth helped recruit black troops while raising food and clothing contributions for Union Negro regiments.
9. On October 29th, 1864, she met Abraham Lincoln at the White House. While in Washington, she challenged the discrimination that segregated streetcars by riding to and from her work at Freedman's Hospital.
10. Sojourner died on November 26, 1883, at her home in Battle Creek, Michigan.

source:
http://www.sojournertruth.com/