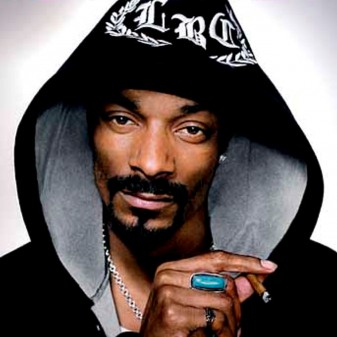 Cordozar Calvin Broadus, Jr. who is famously known as Snoop Dogg is a famous African-American rap artist.  He originally belongs to Long Beach, California and his talent was discovered by Dr. Dre of famous N.W.A. "Doggystyle" was his debut album and was sold almost a million copies in the very first week of its release in the year 1994. It was also certified as the platinum album over four times and his famous hits "What's My Name" and "Gin & Juice" promoted West Coast funky hip hop. There are many bizarre facts that are related to this personality but we have considered a few for your prior knowledge. Let's see what we have listed for you:
His very difficult name Cordozar Calvin Broadus, Jr. is the reason why he kept his nickname as Snoop Dogg which is easier to remember and extremely catchy among the audience.
There are rumors regarding his IQ that rates about 147 which makes him qualify as a super genius. So what do you think about him?
His parents gave him a nickname "Snoopy" in his childhood just because the way he used to look and like every other good parent who loves to refer their little one as a cartoon dog.
Snoop Dog used to record homemade tapes with his cousins Lil' ½ Dead, Nate Dogg and old pal Warren G in a group called 213. The group name was actually area code for the Long Beach.
One of his very early solo "Hold On" which he used to record at home onto a mixtape was once heard by Dr. Dre of N.W.Q who later called him for auditions and helped him to start his rapping career.
Snoop Dogg's first collaboration was with Dr. Dre which was the theme song of the 1992 movie "Deep Cover".
Snoop Dogg was involved in a murder trial but later on got off without any further charges because of a mistrial.
Johnnie Cochran was the famous lawyer who took Dogg's case and fought for him.
Snoop Dogg's favorite track was a tribute to his mother which was in his 1993 album "Gangsta Life".
According to Rolling Stones, it was Snoop Dogg's soft-spoken ability that made him different from other rappers.
Article Link: