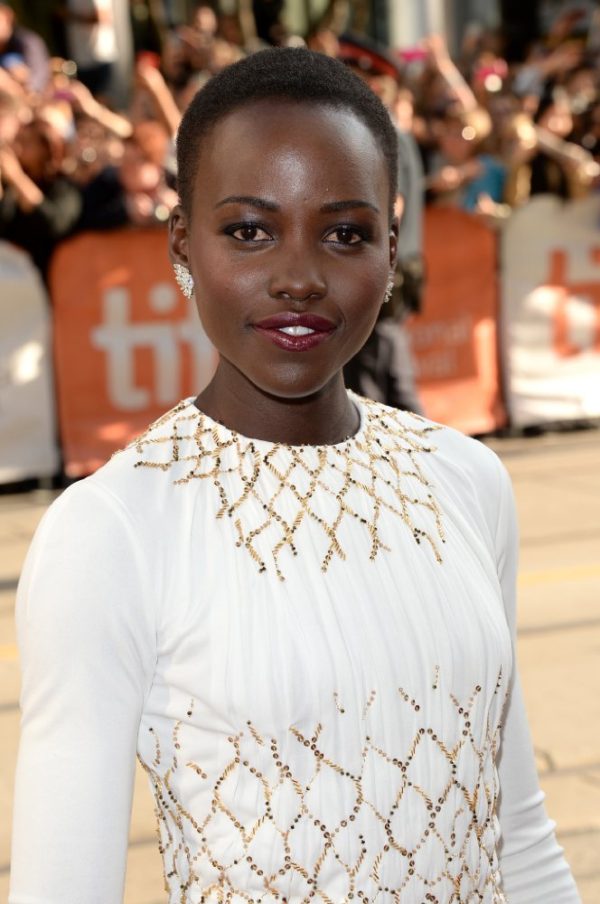 Lupita Nyong is an international filmmaker known for her phenomenal work in Steve McQueen's 2003 12 Years a Slave. Besides appearing on the screen, Nyong has directed and produced the albinism documentary In My Genes. Here are some other amazing facts to know about Nyong.
1. Lupita Amondi Nyong'o was born March 1, 1983, in Mexico City, Mexico, to Kenyan parents, Dorothy and Peter Anyang' Nyong'o.
2. It is a Luo tradition to name a child after the events of the day, so her parents named her Lupita. She is the second of six children.
3. Her father, a senator, was then a visiting lecturer in political science.
4. She read film studies at Hampshire College, Massachusetts and, after working as a production assistant on several films, graduated from the Yale School of Drama's acting program.
5. Lupita made her film debut, as brutalized slave Patsey in acclaimed director Steve McQueen's 12 Years a Slave (2013).
6. When she won the Oscar for Best Actress in a Supporting Role for her role in 12 Years a Slave (2013) in 2014, she became the first Kenyan to win an Oscar, the first African actress to win Best Actress in a Supporting Role and the first Mexican-born actress to win an Oscar.
7. Lupita was unveiled as the "Face of Lancôme" becoming the first black celebrity to represent the French luxury cosmetic brand.
8. In 2014, Lupita was chosen by People Magazine as the World's Most Beautiful woman.
9. Nominated for the 2016 Best Leading Actress in a Play Tony Award for her performance in "The Eclipsed."  She lost the award to Jessica Lange for her performance in "Long Day's Journey into Night."
10. Lupita has also co-starred in the films Non-Stop and Star Wars: Episode VII – The Force Awakens, as well as the Off-Broadway play, Eclipsed.
sources:
http://www.biography.com/people/lupita-nyongo-21465383