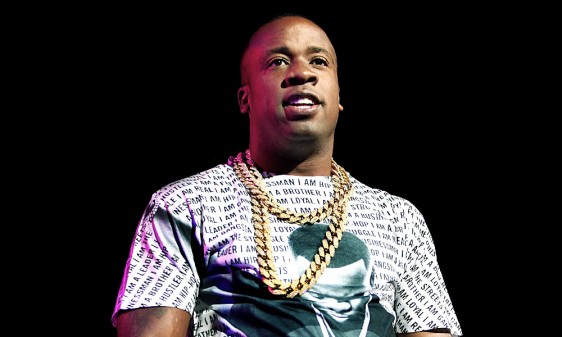 Mario Mims, better known by his stage name Yo Gotti, is an American rapper. In 1996, Gotti released his debut album Youngsta's On a Come Up under the alias Lil Yo.
Read on to learn more about Yo Gotti.
1. Yo Gotti was on May 19, 1981, in Memphis, Tennessee and grew up in Frayser, Memphis.
2. He began his music career around the age of 14, rapping as Lil Yo, affiliated with DJ Sound and his crew.
3. Between 2000 and 2006, Yo Gotti released a string of independent albums. From Da Dope Game 2 Da Rap Game (2000), Self-Explanatory (2001), Life (2003) and Back 2 da Basics (2006).
4. After several delays Yo Gotti released his major label debut studio album Live From The Kitchen on January 10, 2012.
5. The album's original first single was titled "5 Star" and it was released on May 20, 2009.
6."Women Lie, Men Lie" featuring Lil Wayne the album's second single was released on December 11, 2009. The song peaked at 81 on 100, 22 on the U.S R&B and 12 on the U.S Rap."Look In the Mirror" was the third single released 7 months after the second single on July 27, 2010.
7. In 2012, due to Gotti's views of the low sales of his debut album he took his departure from RCA Records & Polo Grounds Music. On October 17, 2012, he released the 7th version of his well-known mixtape series Cocaine Muzik entitled Cocaine Muzik 7: The World Is Yours.
8. In early 2013, Gotti announced that he and his label CMG had been signed to a distribution deal with Epic Records from longtime business partner L.A. Reid.
9. On May 28, 2013, Yo Gotti announced that his sixth studio album would be titled I Am.
10. In August 2016, singer Meghan Trainor released "Better" featuring Gotti, as the third single from her second major-label album, Thank You.
11. Gotti closed out 2016 with the announcement of a deal with Jay Z and his Roc Nation label, in partnership with his own CMG (Collective Music Group) imprint.
source:
https://en.wikipedia.org/wiki/Yo_Gotti