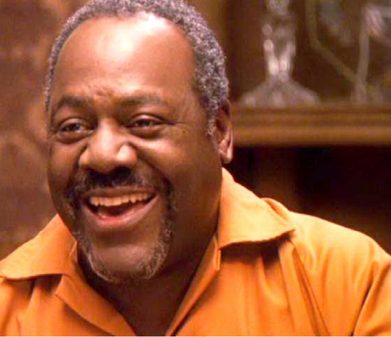 Frankie Faison, often credited as Frankie R. Faison, is an actor known for his role as Deputy Commissioner Ervin Burrell in HBO's TV series The Wire and as Barney Matthews in the Hannibal Lecter franchise.
Here are a few other easy to remember facts about Frankie Faison:
1. Born Frankie Russel Faison  in Newport News, Virginia on June 10, 1949. He is the son of Carmena Gant and Edgar Faison.
2. Studied drama at Illinois Wesleyan University in Bloomington, Illinois, where he joined Theta Chi Fraternity.
3. Attended NYU's Graduate Acting Program, graduating in 1974.
4. Acting career began in 1974 in the New York Shakespeare Festival production of King Lear, with James Earl Jones in the title role. Faison's next role came in TV, in the short-lived series Hot Hero Sandwich in 1979.
6. Nominated for Broadway's 1987 Tony Award as Best Actor (Featured Role – Play) for role in August Wilson's "Fences."
7. Appeared alongside Eddie Murphy and James Earl Jones in Coming to America in the role of a landlord in 1988, and won a minor role in the 1989 Spike Lee film Do the Right Thing.
 8. Appeared in Tyler Perry's Meet The Browns, a movie about a single mom who takes her family to Georgia for the funeral of her father—a man she never met.
9. Played Richard Evans on One Life to Live from 2009 through 2012.
10. Had starring role as the Baltimore City Police Commissioner Ervin Burrell on the HBO drama The Wire.
sources: