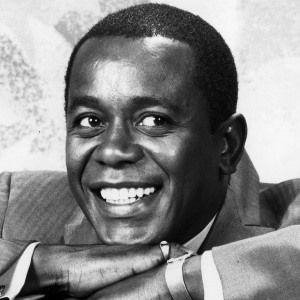 Flip Wilson was a legendary award-winning comedian who could bring to life just about any role. He is best known for hosting his own 1970s variety program, The Flip Wilson Show.
Here are some other great facts to know about comedian Flip Wilson:
1. Born Clerow Wilson on December 8, 1933, in Jersey City, New Jersey.
2. Worked across the country as a comedian before garnering fame on programs like The Tonight Show and Rowan and Martin's Laugh-In.
3. Abandon along with several of his siblings by their mother during Wilson's youth.
4. Put into a foster home, but he was unhappy there. He asked to be sent to the reformatory where his brother was. His request was granted, however, he escaped eight times.
5. Did comedy at a hotel he worked at and then performed across the country for primarily African-American audiences, eventually coming to work as M.C. at the famous Apollo Theater in Harlem.
6. Became known for his stand-out humor, which would cause fellow personnel to think he was "flipping out."
7. Won a Grammy in 1970 for Best Comedy Recording for "The Devil Made Me Buy This Dress".
8. Claimed (seriously) that one of the homes he lived in was haunted in some way.
9. Had four children with common-law wife Blonell Pitman. Got custody of his children in 1979 and quit show biz to devote more time to them.
10. Died from liver cancer on November 25, 1998, in Malibu, California.
sources: