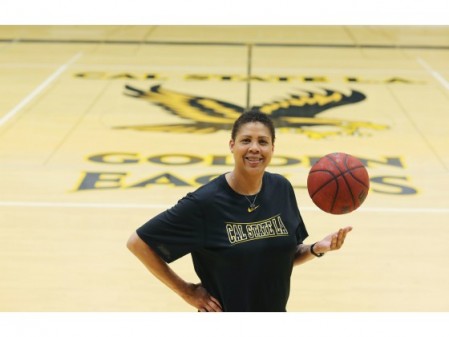 Cheryl D. Miller is the women's basketball coach at California State LA and a former college basketball player and sportscaster for TNT. She is currently a sideline reporter for NBA games on TNT Sports and also works for NBA TV as a reporter and analyst having worked previously as a sportscaster for ABC Sports, TBS Sports, and ESPN. Miller has been called one of the greatest players in the history of women's basketball.
Here are a few other amazing facts everyone should know about Cheryl D. Miller:
1. Born Cheryl Miller on January 3, 1964 in Riverside, California.
2. She displayed extraordinary talent on the basketball court at a very young age.
3. Attended the University of Southern California to remain close to her family during her college years.
4. Burst onto the national scene by leading the Trojans to the National Collegiate Athletic Association (NCAA) women's basketball championship.
5. Selected as the Most Outstanding Player (MOP) of the NCAA tournament because of her ability to dominate games with her all-around athleticism.
6. Led the U.S. women's team to its first Olympic gold medal in the 1984 Summer Games in Los Angeles.
7. Returned to her alma mater in 1993 as head coach of USC's women's basketball team.
8. Took position as head coach and general manager of the Phoenix Mercury. She resigned from that position in 2000 and returned to broadcasting.
9. Younger brother Reggie was an all-star shooting guard for the NBA's Indiana Pacers from 1987 to 2005.
10. Inducted into the Naismith Memorial Basketball Hall of Fame in 1995.
sources: