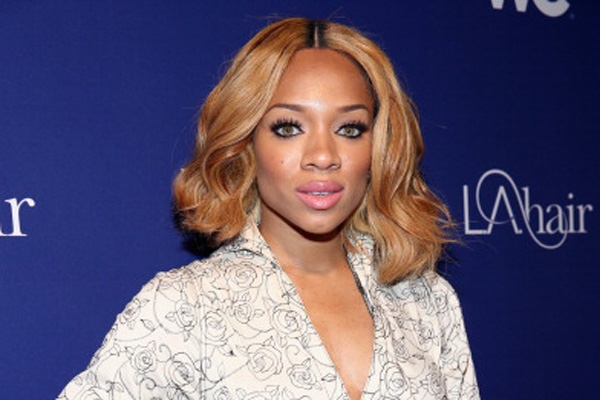 Lil Mama is a singer, songwriter, entrepreneur, spokesperson, dancer and actress. She experienced Billboard placement with the release of her debut album, VYP (Voice of the Young People), which spawned the hit single "Lip Gloss."
Here are a few great facts to know about Lil Mama:
1. Lil Mama was born Niatia Jessica Kirkland in 1989. Born in Harlem, she was raised in Brooklyn, New York, where she attended Edward R. Murrow High School. Kirkland is the third child and eldest daughter of eight kids.
2. Being the oldest daughter of eight children, she quickly acquired the nickname "lil mama."
3. Her mother Tara, died on December 15, 2007, following a four-year battle with breast cancer.
4. Her first studio album VYP (Voice of the Young People) was released in April 2008. The album spawned four singles: "Lip Gloss," "G-Slide (Tour Bus)," Shawty Get Loose," and "What It Is (Strike a Pose)."
5. At the 2009 MTV Video Music Awards, Lil Mama came onstage while Jay-Z and Alicia Keys performed "Empire State of Mind."
6. In October 2009, she also appeared in cycle 13 of America's Next Top Model with Benny Ninja.
7. In October 2013, Lil Mama starred as Lisa "Left Eye" Lopes in the VH1 TLC biographical film CrazySexyCool: The TLC Story, which aired on October 21, 2013, alongside Keke Palmer and Drew Sidora, who played Rozonda "Chilli" Thomas and Tionne "T-Boz" Watkins, respectively.
8. In November 2014, Lil Mama was featured in MC Lyte's first music video in years, "Ball."
9. On March 10, 2016, Lil Mama was arrested while driving 38 mph in a 25-mph speed zone. The incident took place in Harlem around 4:00 AM. Officers conducted an investigation and Lil Mama's driver's license was revoked.
10. Lil Mama was also a talent show judge for seven seasons on America's Best Dance Crew.
sources:
http://www.iamlilmama.com/
http://www.imdb.com/name/nm2674657/