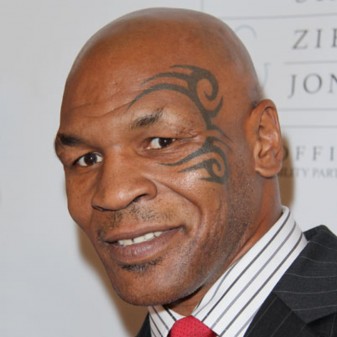 Mike Tyson is an extremely famous retired African-American professional boxer and also the former undisputed youngest heavyweight champion of the entire world. He has proudly won the WBA, IBF, and WBC heavyweight titles at the age of 20. Tyson has dedicated his whole life, fighting in the ring and endorsing the game. He is extremely loyal to boxing and has been an inspiration for thousands of upcoming boxers in the world. He has surely set many examples that are followed by many former and current boxers. Here are some very interesting facts about this amazing boxer that you really like to know:
Michael Gerard Tyson was born in Brooklyn, New York on the 30th of June 1966. He was born to Lorna Tyson and Jimmy Kirkpatrick but unfortunately, when he was 2, his father left his family that led to some serious financial crisis.
Tyson was always a target of bullying in his childhood but when he grew up, he made a style of street fighting that led to criminal activities and got arrested 38 times.
He was extremely influenced by boxing king Muhammad Ali who visited him in lock up and pursued him to play boxing in future.
It was Bob Stewart, his boxing coach who introduced him to the legendry-boxing manager CusD'Amto. D'Amto was more like a father figure to him than a coach.
His mother, Lorna Tyson died from cancer in 1982 after which the great CusD'Amto became his only guardian and that too legally.
He started his professional career in 1985 with a debut boxing match against Hector Mercedes.
Tyson refrained from sex and other activities for 5 years just to become a world champion. He did this because he thought that having sex would make him a weak boxer.
Tyson was in habit of biting his opponent in the ring and got disqualified many times.
He spent around $100 on a flock of pigeons when he was 10-years-old. He used to love birds and from that time his love and passion for birds never faded away. He once recorded an episode of Animal Planet Show that was about birds and was on-aired by the name of Taking on Tyson.
1n the year 1991, a contestant of Miss Black American imposed an allegation of rape on Mike Tyson and for which he got imprisoned for 6 years.
Article Link: