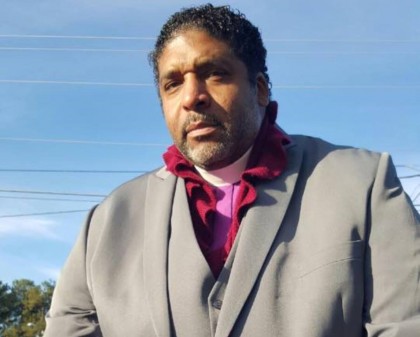 Rev. Dr. William Barber, II is the President of the North Carolina State Conference of the NAACP (2005), and was re-elected National Board Member (2011) and appointed as the National NAACP Chair of the Legislative Political Action Committee.
Here are some other interesting facts to know about Rev. Dr. William Barber:
1. Born William Barber on August 30, 1963.
2. Barber was elected president of the NAACP's youth council at age 15, president of his high school's student body at 17.
3. Graduated Cum Laude from North Carolina Central University (NCCU) in Durham, N.C., receiving a B.A. in Political Science.
4. Received a Master of Divinity degree from Duke University, was a Benjamin Mays Fellow and a Dean scholar.
5. Has a Doctoral degree from Drew University in Madison, New Jersey, with a concentration in Public Policy and Pastoral Care and he has receives an
6. Honorary Doctorate of Humane Letters from NCCU.
7. Author of the book entitled, "Preaching Through Unexpected Pain," he has also written several articles and is currently working on his second book.
8. Featured on Wall Street, CNN, MSNBC, the New York Times, Crisis Magazine, and has spoken, preached and lectured around the country.
9. Under his leadership, the NAACP developed a new 21st Century voter registration/voter participation system.
10. Awarded the 2006 Juanita Jackson Mitchell, Esq. Award for legal activism, the highest award in the NAACP for legal redress for advocacy, he was the 2008 recipient of the Thalheimer Award for most programmatic NAACP State Conference, and in 2010 he won the National NAACP Kelly M. Alexander Humanitarian Award.
sources:
http://www.naacpnc.org/president