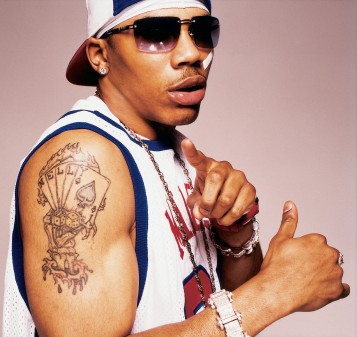 Cornell Iral Haynes Jr. known professionally as Nelly, is an American rapper, singer, songwriter, entrepreneur, and investor.
Here are a few other facts to know about Nelly:
1. Nelly was born on November 2, 1974 in Austin, Texas. His parents divorced when he was seven.
2. Nelly moved with his mother from St. Louis to University City, Missouri as a teenager.
3. While still in high school, Nelly formed the St. Lunatics, a hip hop group who enjoyed local popularity with their single "Gimme What Ya Got".
4. Nelly embarked on his music career with Midwest hip hop group St. Lunatics, in 1993 and signed to Universal Records in 1999.
5. Under Universal, Nelly began his solo career in the year 2000, with his debut album Country Grammar, of which the title-track was a top ten hit.
6. Nelly won Grammy Awards in 2003 and 2004 and had a supporting role in the 2005 remake film The Longest Yard with Adam Sandler and Chris Rock.
7. In 2011, Nelly and Vatterott College worked together to found the Ex'treme Institute By Nelly, which is a music production school in the heart of St. Louis.
8. On December 24, 2011, Nelly released his first ever official solo mixtape, entitled O.E.MO, which stands for "On Everything MO". The mixtape features guest appearances from T.I., 2 Chainz, Bei Maejor, St. Lunatics and more.
9. He has two clothing lines, Vokal and Apple Bottoms.
10. Nelly runs the non-profit organization 4Sho4Kids Foundation.
source:
https://www.uselessdaily.com/world/nelly-trivia-50-interesting-facts-about-the-rapper/#.Wc1QAdFryM8