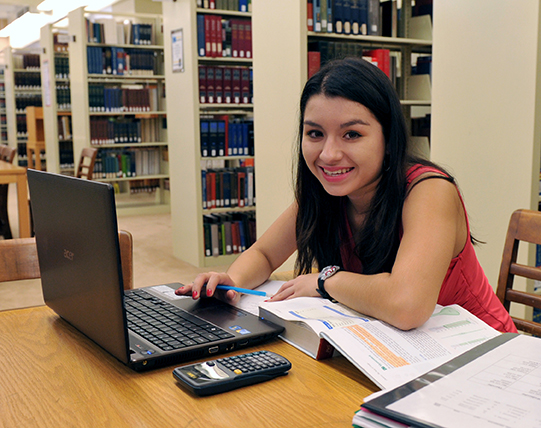 1. There Are White-Majority HBCUs
In the past decade, many historically Black colleges and universities have increasingly become whiter. While HBCUs have always allowed people of different races into their doors, the last 10 years have seen a larger enrollment of non-Black students. In fact, Bluefield State College in West Virginia has an 82 percent white student enrollment as of 2011. Gadsden State Community College in Alabama is 71 percent white; Lincoln University in Missouri is 60 percent white; West Virginia State University has a 50 percent white population, and St. Philip's College in Texas has a Hispanic majority of 50 percent. According to writer Sarah Butrymowicz for Time, "nationwide, an average of one in four HBCU students is a different race than the one the school was intended to serve, according to research conducted at the University of Pennsylvania's Graduate School of Education."
2. The First HBCU 
To some, the first HBCU comes down to one of two universities: Cheyney University in Pennsylvania founded in 1837 and Lincoln University in Pennsylvania founded in 1854. Graduates of both colleges believe their alma mater is the first. No one can agree.
3. The First and Second Morrill Acts
The Morrill Acts were federal land grants that guaranteed funds for colleges. The first federal land grant in 1862 did not apply to HBCUs. The only HBCU to be considered for a land grant is Alcorn University in Mississippi. The second Morrill Act of 1890 granted federal funds to HBCUs and provided 25,000 acres of land for collegiate development.
4. Omega Psi Phi
This fraternity was the first to be created at an HBCU. Educator Ernest Everett Just along with students Edgar Amos Love, Oscar James Cooper and Frank Coleman founded the fraternity on Nov. 17, 1911, at Howard University. It is still a major organization today with headquarters in Decatur, Georgia.
5. Charity Adams Earley
During World War II,  Earley, a graduate of Wilberforce University in Ohio, was the first Black woman to be in the Women's Army Auxiliary Corps. She rose up through the ranks and became the commanding officer of an all-Black female battalion.
6. Robert Charles Bates
Bates was the first Black certified architect in the United States. He graduated from Claflin University in South Carolina and went on to establish the first architecture program to be offered at an HBCU in the 1890s.
7. White Founders and the Freedmen's Bureau 
Many famous HBCUs were created by white abolitionists who had wealth and political and military ties. People like Gen. O.O. Howard, Clinton B. Fisk, Henry Martin Tupper (founder of North Carolina's Shaw University) and others worked with the Freedmen's Bureau to create educational institutions for Black people.
8. Texas Southern University 
This HBCU was created as a response to not allowing Black people to enter into the University of Texas. In 1946, prospective law student Herman Marion Sweatt wanted to attend the University of Texas but was denied because of his race. So the Texas Legislature took six months to create Texas State University for Negroes as a law school in 1947. The school was officially called Texas Southern after a string of protests in 1951. In 1950, Sweatt was allowed entranced into UT, but he still suffered from extreme racism and decided to leave the university ultimately.
9. Spelman College 
The Atlanta college was founded by two white women, Sophia B. Packard and Harriet E. Giles, in 1881. At this time, the school was located in the basement of Friendship Baptist Church. By 1883, the school had enough funds to build an actual school on nine acres of land. The Rockefellers donated so much money that the school was named after the family of John D. Rockefeller's wife, Laura Spelman. The first Black woman to be on staff was Sophia Jones, M.D, in 1885. In 1987, Johnnetta B. Cole became the first Black female president of the college.
10. James Weldon Johnson
Johnson is known as the composer of the Black National Anthem "Lift Every Voice and Sing." In 1904, he graduated from Atlanta University, which is now known as Clark Atlanta University. His song started as a poem and was set to his brother John Rosamond Johnson's music in 1899. "It was first performed in public in the Johnsons' hometown of Jacksonville, Florida, as part of a celebration of Lincoln's Birthday on February 12, 1900 by a choir of 500 schoolchildren at the segregated Stanton School, where James Weldon Johnson was principal," according to the NAACP
[brid video="14149″ player="3267″ title="Lift Every Voice and Sing with Lyrics"]
Read more: http://atlantablackstar.com/2015/08/18/10-interesting-facts-you-may-not-know-about-hbcus/