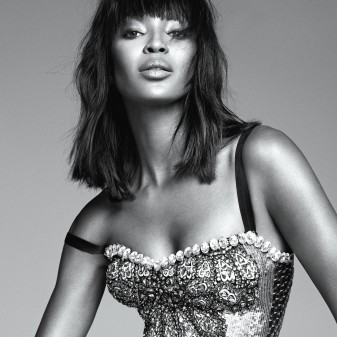 Naomi Campbell is a Black supermodel and actress who has been working in the fashion industry for more than two decades. She is an amazing artist who has no plans to sit back but to work hard and make her every move successful.  After being a legendary supermodel, she is all busy in appearing as a mentor for her famous hit TV show, "The Face". This lady is still working on the runways and shooting for different magazine covers in the entire world. Campbell is a person that will surely make you fall in love with her and considering that we have prepared a list of 10 reasons to love this supermodel even more. Let's see what we have for you this time:
Naomi Campbell has become a mama figure now. In her major hot TV show, "The Face", she is mentoring the new and aspiring models and she knows well how to guide them like a real mom. Way to go, Naomi, we just love your style.
Campbell's walk has become a trademark and people love to copy her in their homes. She has her own style and she doesn't mind guiding you her signature walk.
She is always ready and prepared to teach you her style and walk at any part of the day. But don't think that she will not pick any flaws in you. She will show you how to be perfect.
Naomi is a fun loving model but she is extremely against the designers who never choose Black models for their projects.
Naomi Campbell doesn't like to hustle and commends other models to enter the fashion world and know the changing environment of the industry.
Naomi loves changes and that's why she is still working in the fashion industry.
Naomi is a big time supporter and will surely help you if you want to see yourself on the cover.
Naomi is obsessed about Lupita N'yongo and gets excited to talk about her.
She is always ready to talk about her rumors and is always honest about her opinions and views.
The last reason could be that she is just Naomi Campbell and there is no comparison of her.
Article Link: