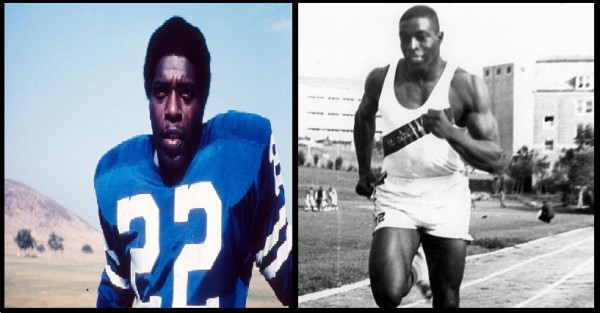 Robert Lee "Bullet Bob" Hayes was an Olympic sprinter turned American football wide receiver in the National Football League for the Dallas Cowboys.
Check out these other fascinating facts about legendary sprinter & football player "Bullet Bob" Hayes:
1. Robert Lee "Bullet Bob" Hayes was born on December 20, 1942 in Jacksonville, Florida.
2. Hayes attended Matthew Gilbert High School in Jacksonville, where he was a backup halfback on the football team. In times of segregation laws, their achievement went basically unnoticed, yet 50 years later they were recognized as one of the best teams in FHSAA history.
3. He was a highly recruited athlete, but still accepted a football scholarship from Florida A&M University a historically black college, where he ended up excelling in track & field.
4. After retiring from sprinting, Hayes played professional football as wide receiver for the Dallas Cowboys for 10 seasons, beginning in 1965. He helped the Cowboys win the Super Bowl in 1972.
5. Hayes is also infamous for two events, both involving the NFL championship games in 1966 and 1967, both against the Packers.
6. He caught six passes for 195 yards against the New York Giants at the Cotton Bowl in 1966.
7. Hayes returned punts for the Cowboys and was the NFL's leading punt returner in 1968 with a 20.8 yards per return average and two touchdowns, including a 90 yarder against the Pittsburgh Steelers.
8. Run, Bullet, Run written by Bob Hayes was first published in 1990.
9. Hayes earned the title "World's Fastest Human" and redefined the way the National Football League plays pass defense, but many of his accomplishments were later tainted by drug and alcohol addiction that landed him in jail and were part of the reason he was never inducted into the Pro Football Hall of Fame.
10. Hayes died in 2002.
sources:
http://www.cbsnews.com/news/bullet-bob-hayes-dead-at-59/
http://cjonline.com/stories/092002/spo_hayes.shtml#.WE36hIWcGM8