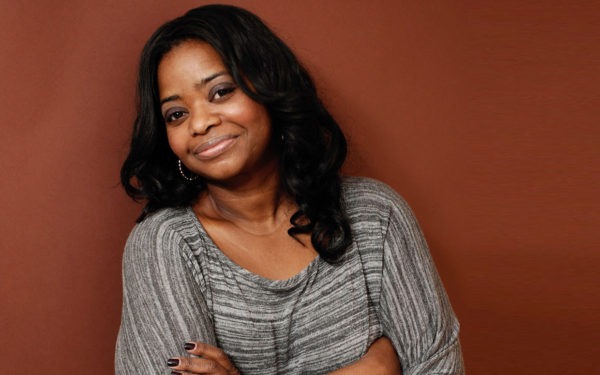 Octavia Spencer is an actress and author who is best known for her role as Minny Jackson in the 2011 film "The Help," for which she won the BAFTA, Golden Globe, SAG, Critics' Choice, and Academy Award for Best Supporting Actress.
1. Octavia Lenora Spencer was born on May 25, 1970, in Montgomery, Alabama. She was raised along with six siblings.
2. She attended Auburn University and studied Drama and Liberal Arts. After graduating in 1994, she soon started working behind the camera, assisting in casting movies filmed in her native Alabama.
3. Spencer landed her first acting role while working behind the scenes of A Time to Kill. She then moved to Los Angeles, where she landed small parts in films and on television.
4. While making A Time to Kill, Spencer also met Tate Taylor, who worked on the film's crew. The two began good friends.
5. In 2000, Spencer appeared in her first television series, City of Angels, with Blair Underwood, Vivica A. Fox and Viola Davis.
6. In 2003, Spencer appeared in Taylor's well-received short comedic film, Chicken Party, with Allison Janney and Melissa McCarthy.
7. Entertainment Weekly named her one of The 25 Funniest Actresses in Hollywood in 2009, calling her "sassy, smart and wise beyond her years."
8. Released in the summer 2011, The Help proved to be a commercial and critical hit. Spencer herself received largely warm reviews and netted over two dozen awards and accolades both for her indivudual role as Minny Jackson and as part of the talented ensemble.
9. She is the author of two children's books, Randi Rhodes, Ninja Detective: The Case of the Time-Capsule Bandit, and Randi Rhodes, Ninja Detective: The Sweetest Heist in History.
10. She voiced Mrs. Otterton in Disney's Zootopia, her first animated film.
sources:
http://www.dailymail.co.uk/news/article-3027723/An-ungrateful-b-Fans-walk-Help-actress-Octavia-Spencer-book-signing-rolls-eyes-complains-aching-feet-REFUSES-pictures-fans.html
https://en.wikipedia.org/wiki/Octavia_Spencer