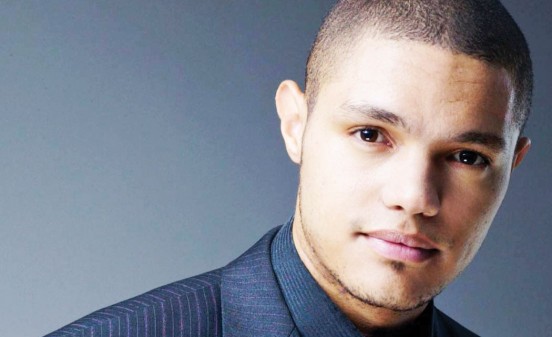 Trevor Noah is a South African television and radio host, and comedian, known for his role as host of The Daily Show on American network Comedy Central since September 2015.
Check out these other cool facts about Trevor Noah:
1. Born on 20 February 1984 in Johannesburg. His mother, Patricia Nombuyiselo Noah, is black and of Xhosa ethnicity and his father, Robert, is white and of Swiss German ethnicity.
2. His parents' relationship was illegal at the time of his birth under apartheid (interracial sexual relations and marriages were legalized under the amended Immorality Act of 1985, a year after Noah was born). His mother was jailed and fined by the South African white minority government, and his father later moved back to Switzerland. Noah himself was raised by his mother and maternal grandmother, Nomalizo Frances Noah
3. Began his career as an actor, presenter, and comedian in South Africa.
4. Held numerous television hosting roles with the South African Broadcasting Corporation, and was the runner-up in their fourth season of Strictly Come Dancing in 2008.
5. When he was 18 (in 2002), Noah had a starring role on the South African soap opera Isidingo.
6. Noah was the creator and host of Tonight with Trevor Noah on M-Net and DStv.
7. Stand-up comedy career attained international success, leading to appearances on American late-night talk shows and British panel shows.
8. Speaks several languages including English, Xhosa, Zulu, Sotho, Tswana, Tsonga, Afrikaans and some German and Spanish.
9. Graced the cover of GQ South Africa in 2014.
10. Broke barriers by becoming the first South African comedian on both "The Tonight Show" and "Late Night with David Letterman."
11.Named by Forbes one of the 13 African celebrities to watch in 2013.
sources:
https://en.wikipedia.org/wiki/Trevor_Noah