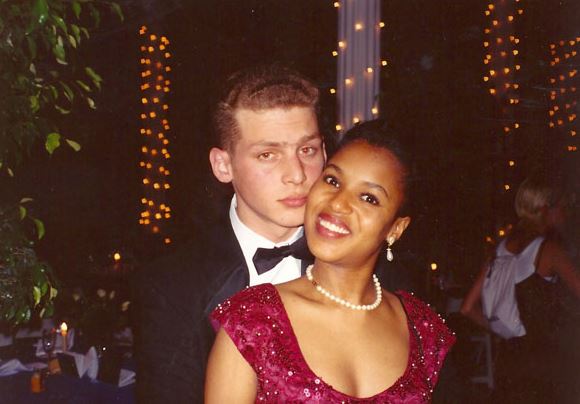 Prom. A time in everyone's lives when they look back and ask, "Did I really wear that?!" Here's a look at some celebrity prom looks from way back in the day.
Look how huge Angela Bassett's hair is! And the actress's date sure is rocking those ruffles.
The first lady, Michelle Obama, with her first boyfriend, David Upchurch, at Chicago High prom.
Halle Berry has always been Queen. Here, the actress is pictured as Prom Queen.
Tyra Banks is serving it at the prom! Looks like she might've been destined to be a model.
No pink hair here. Rapper Nicki Minaj rocked braids at her prom.
Singer Beyonce looks like she's "feeling herself" in this prom photo.
Too much R&B greatness in one photo to handle. Who remembers when Usher took Monica to prom?
NBA star Kobe Bryant escorted R&B songstress Brandy to her prom back in the day.
Rapper Tupac Shakur escorted one of his fans to her prom after she wrote him a letter asking him to prom.
Actor RuPaul was the standout at his prom … but isn't he always?
Homepage image: Kerry Washington
Read More At AtlantaBlackStar.com — http://atlantablackstar.com/2015/06/02/10-celebrity-prom-pictures-from-way-back-in-the-day-that-will-amaze-you/5/