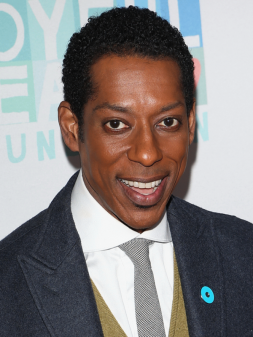 Orlando Jones is a comedian, film and television actor. He is best known for being one of the original cast members of the sketch comedy series MADtv and for his role as the 7 Up spokesman from 1999 to 2002. Check out these other amazing facts about Jones.
1. Orlando Jones was born on April 10, 1968 in Mobile, Alabama, USA
2. Father was a former professional baseball player for the Philadelphia Phillies. He moved to Mauldin, South Carolina, when he was a teen and graduated from Mauldin High School in 1985
3. One of his early acting experiences involved playing a werewolf in a haunted house to help raise money for the junior/senior prom.
4. Scored his first Hollywood job in 1987, writing for the NBC comedy A Different World, on which he had a small guest role in the season five finale. 5.During 1991-92, Jones penned the Fox series Roc and, in 1993, he co-produced The Sinbad Show.
6. Attended the College of Charleston, South Carolina, however, he left in 1990 without finishing his degree.
7. After hosting Fox's music series Sound FX, in 1994, he became one of the original nine cast members of MADtv.
8. The departure from  MADtv, led Jones to expand his cinema resume. He appeared in a bit part in his first big screen film, In Harm's Way (1991), Jones then joined Larry David in the feature Sour Grapes (1998).
9. Featured in many voice acting projects over the years.
10. Appeared in Yuletide in the 'hood and in 1998, he made a guest appearance in the animated comedy TV Series, King Of The Hill.
11. Married former model Jacqueline Staph in 2008; they had a daughter in October 2011.
source: