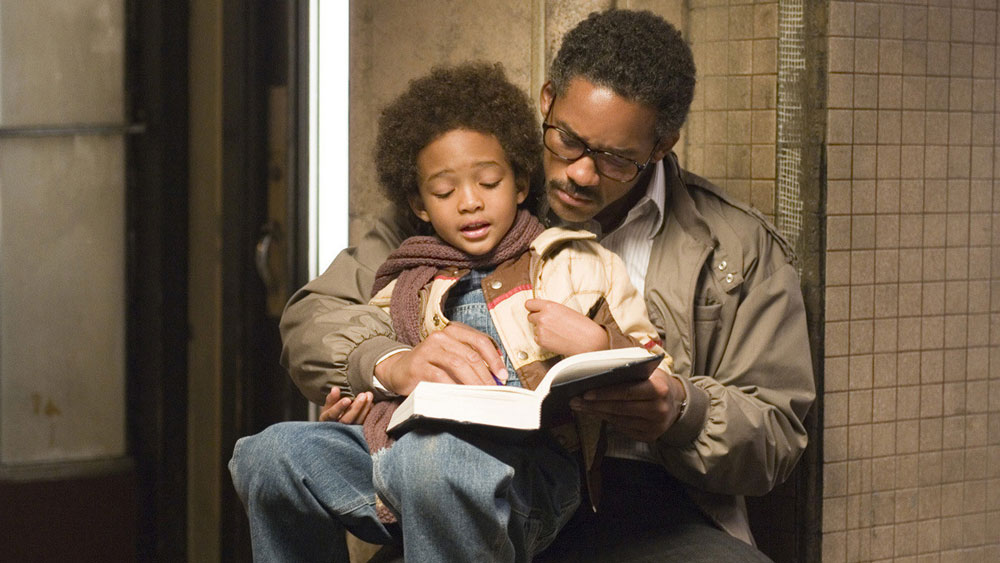 Movies have a long-standing affection for fathers, with uncountable ideas of what it takes to be a good dad. In addition to being entertaining, the incredible screen patriarchs in the following films have also taught us a few things about the importance of a father in a child's life. Take a look; maybe you'll learn something, too!
1. Boyz N the Hood (1991)
Most people received their whole being thanks to the speeches Furious Styles's "The More you know" in Boyz n the Hood. When it comes to being a father, Laurence Fishburne's character embodies almost the entire Dad concept; loving the person, who engages in honest dialogues with children –even when they do not wish to hear it at times. Furious with is commanding presence and voice of reason is just what his community needed.
2. Blood Diamond (2006)           
There is nothing a father would never do for the safety of his child. Djimon Hounsou, in the movies Blood Diamond, is the character, Solomon Vandy, who happens to be so desperate in saving his son Dia, who was taken as a child soldier in their beloved Sierra Leone. While the emphasis of the movies is on a gigantic diamond, the bond between Vandy and the son –and the willingness to lose his life in exchange of his son's safe journey –is absolutely incredible.
3. Daddy's Little Girls (2007)           
Perhaps you have never watched Tyler Perry's Daddy's Little Girls, however, know this Idris Elba (character Monty) fights so hard for the three daughters. With an aim of defeating her wicked ex-wife and her criminal boyfriend, Monty does everything in his power to keep his ladies and secure them from abuse. You sure do not want to mess with this daddy!
4. He Got Game
Perhaps he might not have been quite the role model before heading for prison, but Denzel Washington, who plays Jake Shuttlesworth, does everything in his position to right the wrongs he made and taught his son to stay on the path to success after release in this Spike Lee joint.
5. John Q (2002)
Although it's in not quite the best idea to take hospital hostage, in reality, you have to feel for John Quincy Archibald in the movie John Q. Denzel Washington plays brilliantly John Q, who will stop at nothing to ensure that his son Michael receives a transplant that would save his life after the insurance company refuses to cover the surgery.
6. Jerry Maguire (1996)
"Show me the money!" Cuba Gooding Jr's performance is as great as was Tom Cruise in Jerry Maguire, an arrogant footballer veteran but a family member on his way out, stole the show—not to mention the scored Oscar for Gooding Jr. as well. Despite being egoistic, Rod was a footballer, father, and husband; Tidwell was a loyal and loving guy with a huge heart of gold.
7. Lethal Weapon (1987)       
In Lethal Weapon, Danny Glover (Roger Murtaugh) was the voice of reason, who assisted in keeping Marin Riggs (Mel Gibson) in check. While the concept of the movie was somehow related to bad guys, it did, in fact, came back to Murtaugh's family, the role he had as a father and everything he would do in ensuring the protection of his loved ones.
8. Hotel Rwanda (2004) 
Maybe you cannot remember quite well the genocide that took place back in Rwanda. Well, let me remind you; the thought of it accompanied with political turmoil can be exceedingly hard to fathom, let alone, the desire to see it on film. Yet still, Hotel Rwanda kept us fastened to our seat belts, as we rooted in anticipation for Paul Rusesabagina –Don Cheadle—a hotel manager and family owner at the same time.
9. The Pursuit of Happyness (2006)
If you ever watched Will Smith play Chris Garner, then u probably felt for Dad and his love for the son, Christopher (played by Jaden son to Will Smith); a single real-life father who lost almost everything before being successful. However, despite the tribulations and trials, Chris was hopeful and proved to his son that he could achieve everything he wanted to with hard work accompanied with a tenacious spirit.
10. The Butler (2013)
Despite his failed attempts to see eye-to-eye with his son in The Butler, Cecil Gainers, always did all he could to provide for the family. Loosely based on Eugene Allen's life, this motion picture reiterates the strength of forgiveness, mending relationships, and showing love for one's family, despite any given circumstance.
11. White Men Can't Jump (1992)
I know you are probably questioning what a hustling and basketball movie has to do with the father. But hear this, the one and only dynamic duo Wesley Snipes and Woody Harrelson, will make you laugh in White Men Can't Jump, but Snipe's character, Sidney Deane will leave you filled with emotions as you root for him to retrieve his family back on feet. He did small business and played ball. Despite being a show-boater –which for the sake of show-boating—Deane did whatever he could to ensure that the family has food on their table.
Source: http://www.essence.com/life/memorable-movies-strong-black-fathers/