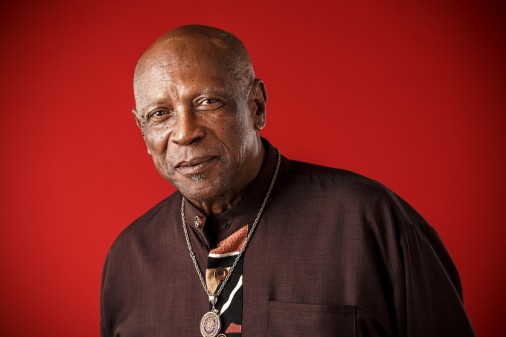 Louis Gossett Jr. is an actor best known for his Academy Award-winning performance in 1983's An Officer and a Gentleman. Gossett also has had great success on television, earning Emmy and Golden Globe awards.
Read on to find out more amazing facts about Louis Gossett Jr:
1. Born in Sheepshead Bay, Brooklyn, New York, on May 27, 1936, to Hellen Rebecca Wray, a nurse, and Louis Gossett Sr., a porter.
2. Stage debut came at the age of 17, in a school production of You Can't Take It with You when a sports injury resulted in the decision to take an acting class.
3. Graduated from Abraham Lincoln High School in 1954, he attended New York University, declining an athletic scholarship. Standing 6'4″ (1.93 m), he was offered the opportunity to play varsity basketball during his college years at NYU, which he declined to concentrate on theater.
4. Best known for his Academy Award-winning role as Emil Foley in the movie An Officer and a Gentleman, and his Emmy Award-winning role as Fiddler in the TV show Roots.
5. Named as the "King of Brooklyn" at the Welcome Back to Brooklyn Festival in 1990.
6. The first man ever to be shown giving birth in a movie, as Jeriba "Jerry" Shigan in the film Enemy Mine in 1985.
7. Has a star on the Hollywood Walk in California of Fame at 7000 Hollywood Boulevard in Hollywood.
8. Appeared in the early '60s on such shows as Bonanza, The Partridge Family, Mod Squad and Love, American Style, followed by still more roles in the mid-1960s on hits like The Jeffersons, Good Times, The Six Million Dollar Man, Police Story and The Rockford Files.
9. Received a Golden Globe Award for his work in HBO's The Josephine Baker Story.
10. Has nearly 200 acting credits to his name.
11. Has his own production company, Logo Entertainment.
sources:
https://www.biography.com/people/louis-gossett-jr-212163