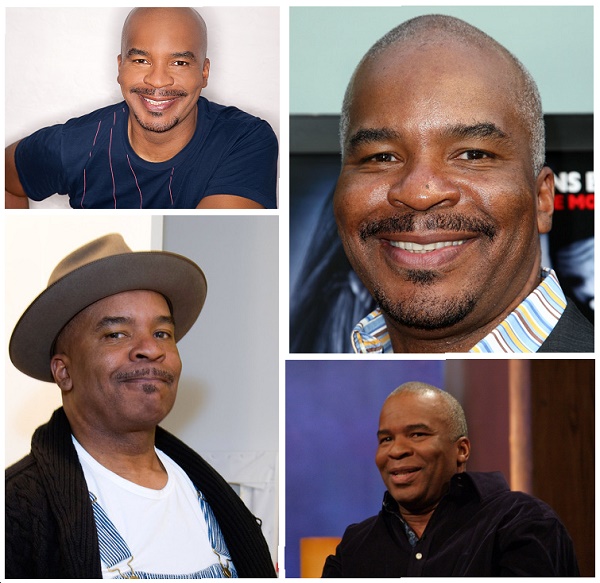 Most of us remember when David Alan Grier first made his appearance on the show In Living Color. Grier is a well-known actor and comedian who has appeared in several films and Broadway.
Here are some other great facts about David Alan Grier:
1. Born in Detroit, Michigan, the son of mother Aretas Ruth (née Blaney), a school teacher, and father William Henry Grier, a psychiatrist, and writer who co-wrote the book Black Rage.
2. Graduated from Detroit's magnet high school, Cass Tech, and received a B.A. from the University of Michigan, and an M.F.A. from the Yale School of Drama in 1981.
3. When Grier was young, his family marched with Martin Luther King, Jr. in a March on Poverty in Detroit, where King gave an early version of the "I Have A Dream" speech.
4. Landed the role of Jackie Robinson in the short-lived Broadway musical The First, directed by Martin Charnin and written by Joel Siegel.
5. Made his debut on the National Public Radio radio drama adaptation of Star Wars in 1981. He was the voice of a nameless X-wing fighter pilot during the Battle of Yavin.
6. Known for his dramatic work, Grier began to shift towards comedy, making memorable appearances in the cult films Amazon Women on the Moon and I'm Gonna Git You Sucka. Keenen Ivory Wayans, the director of Sucka, cast Grier in his new variety show In Living Color.
7. Played Rev. Leon Lonnie Love on the TV series Martin. After his success on the show, Grier began appearing in comedies such as Boomerang (as Eddie Murphy's shy friend Gerard), Blankman (with Damon Wayans), and In the Army.
8. Appeared in Tyler Perry Presents Peeples, playing the role of Virgil Peeples, alongside Kerry Washington and Craig Robinson in 2013.
9. Contestant on the 8th season of Dancing with the Stars, partnered with Kym Johnson. However, he was eliminated in week 5.
10. Avid cook and began food blogging during the run of the play, Race, where James Spader helped to critique the food Grier made.
11. Black belt in taekwondo.
source:
http://www.biography.com/people/david-alan-grier-21129777