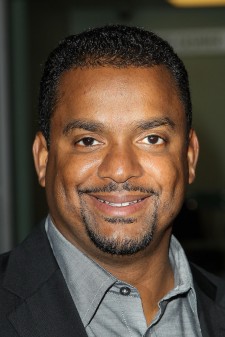 Alfonso Ribeiro is an American actor, television director, dancer, and show host. Ribeiro played Alfonso Spears on the sitcom Silver Spoons, and Carlton Banks on the NBC sitcom The Fresh Prince of Bel-Air.
Read on to find out other great facts about Ribeiro:
1. Born
Alfonso Lincoln Ribeiro on
September 21, 1971 in New York City, to Trinidadian parents Michael and Joy Ribeiro.
2. His mother was the daughter of Trinidadian Calypsonian the Roaring Lion, Rafael de Leon.
3. Began his career at the age of eight.
4. First gained recognition in 1983, when he played a leading role in the Broadway musical The Tap Dance Kid. He received positive reviews for his performance, and was nominated for an Outer Critics Circle Award.
5. Appeared as a dancer in a Pepsi commercial that featured Michael Jackson in 1984.
6. Appeared as himself in a commercial on MTV, advertising a dance instruction book he authored called Alfonso's Breakin' & Poppin' Book in 1985.
7. Released a 12″ rap record called "Timebomb" on Prism Records in 1986.
8. Breakout role was as Carlton Banks on the NBC sitcom The Fresh Prince of Bel-Air from September 1990 to May 1996. He played the cousin to Will Smith's lead character.
9. Character on the The Fresh Prince of Bel-Air was known for frequently dancing to Tom Jones's "It's Not Unusual," a dance move that gained fame as "The Carlton Dance."
10. Ribeiro was named as Tom Bergeron's successor and became the first African American to host America's Funniest Home Videos in 2015.
11. Married writer Angela Unkrich in 2012; they have two children.
source: