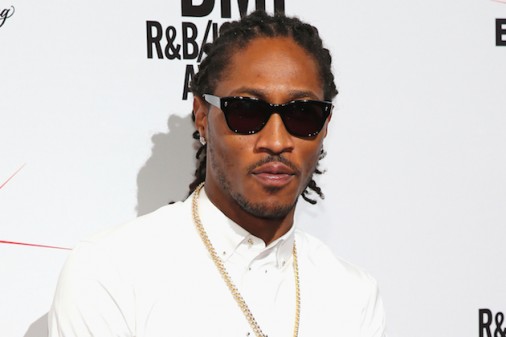 Future, is an American rapper, singer, songwriter, and record producer. After a series of mixtapes between 2010 and 2011, Future signed a major record label deal with Epic Records and A1 Recordings, which helped launch Future's own label imprint, Freebandz.
Read on to find out more about Future:
1. Born Nayvadius Demun Wilburn on November 30,1983 in Atlanta, Georgia. Raised in the infamous "Zone 6" of Atlanta.
2. Became involved in music as part of the Dungeon Family collective. His cousin was a producer of the Dungeon Family and their close connections eventually led to his nickname, Future.
3.Before following a career in music, Future was a street kid. At the age of 14 or 15, he was shot in the right hand.
4. During the latter part of 2011, Future signed an important recording label with Epic Records and A1 Records
5. Released his first album entitled Pluto, in the year of 2012 and received a lot of positive feedback.
6. Has four kids with four different women.
7. Began as a Battle Rapper, who at that time went by the name Meathead on the Connect.
8. Wrote lyrics for numerous artists including, Ludacris, Lil Wayne, Gucci Mane and Drake.
9. The song Racks featuring Future took mainstream spotlight, which has been nominated on the BET Hip-Hop Awards.
10. Partnered with rapper Gucci Mane on their collaborative album Free Bricks, and co-wrote YC's single "Racks."
11. Was engaged to Ciara in October 2013, but Ciara called off the engagement in August 2014 due to his infidelity. Their son, Future Zahir Wilburn, was born on May 19, 2014.
sources:
http://www.allmusic.com/artist/future-mn0000802605/biography