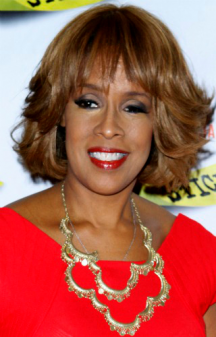 Gayle King is an American television personality. She has appeared as the co-anchor of CBS This Morning and an editor-at-large for O, The Oprah Magazine.
Check out these other amazing facts to know about CBS This Morning co-anchor Gayle King:
1. Born on December 28, 1954 in Chevy Chase, Maryland, USA.
2. Father was an electrical engineer and her mother was a homemaker, due to her father's career, she spent several years as a child in Ankara, Turkey.
3.  She is Oprah Winfrey's closest friend.
4. Wears a size-10 in shoes, which are the same size as those of her best friend, Oprah Winfrey.
5. Was a news anchor for WFSB Eyewitness News out of Hartford, Connecticut
6. Briefly cohosted an NBC daytime talk show with Robin Wagner called Cover to Cover which was canceled after 13 weeks.
7. Offered her own syndicated talk show, The Gayle King Show, which was canceled after one season due to low ratings.
8. Secured a deal with CBS to co-anchor CBS This Morning, beginning on January 9, 2012
9. Was married to Bill Bumpus, an attorney and an assistant attorney general in Connecticut, from 1982 to 1993. She has a son and a daughter
10. Daughter, Kirby Lynette King Bumpus, graduated in 2008 from Stanford with a double major in Human Biology and Psychology. Kirby's godmother, Oprah Winfrey, was the commencement speaker.
sources: