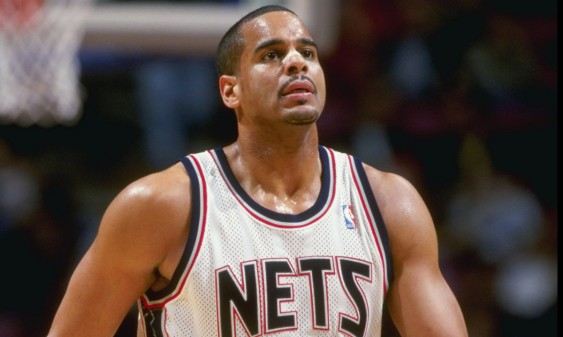 Former NBA player Jayson Williams played for the Philadelphia 76ers and New Jersey Nets. Williams was selected by the Phoenix Suns in the first round with the 21st pick of the 1990 NBA Draft. His draft rights were thereafter traded by the Suns to the Philadelphia 76ers for a 1993 NBA first-round draft choice on October 28, 1990. After two seasons as a bench player with the 76ers, Williams was traded to the New Jersey Nets for conditional draft choices on October 8, 1992.
Read on to learn more astonishing facts about Williams:
1. Williams was born in Ritter, South Carolina to Elijah Joshua Williams and Barbara Williams.
2. Williams is of Polish, Italian and African-American descent.
3. He attended Christ The King Regional High School and St. John's University, both in New York City, and played on the basketball team in both.
4. During his time with the Nets, Williams only earned 12 starts in his first three seasons with the team before finally earning a full-time starting position in the 1996–97 NBA season.
5. Williams' career came to a sudden end on April 1, 1999 after he broke his right leg in a collision with teammate Stephon Marbury in a game against the Atlanta Hawks. The following day, Williams underwent career-ending surgery in which a plate and five screws were inserted into his leg. After sitting out the entire 1999–2000 NBA season, Williams officially announced his retirement on June 28,
6. He officially announced his retirement on June 28, 2000 at the age of 32 after nine seasons
7. On February 14, 2002, 55-year-old limousine driver Costas "Gus" Christofi was shot and killed at Williams's estate in Alexandria Township, New Jersey.
8. In 2010, Williams pleaded guilty to assault in the accidental shooting death of a limousine driver. He served an 27-month prison sentence and was released in April 2012.
9. Williams authored a book about basketball entitled Loose Balls.
10. He proposed during a national halftime basketball game to model Cynthia Bailey in 1996. The two later parted.
11. Williams married Kellie Batiste in December 1999; they divorced soon afterward. In 2000, he married Tanya Young.
12. Young was a cast member of VH1's reality TV show Basketball Wives: LA.
sources:
https://en.wikipedia.org/wiki/Jayson_Williams