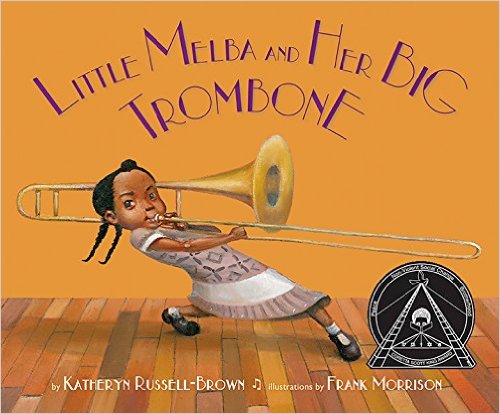 The easiest way to make young children read about history is to give them easy-to-understand books about individuals who have made an impact in the world. Numerous illustrated children's books from a variety of authors are available to teach kids about black leaders in music, entertainment, art, science, and social activism.
We have compiled a list of 12 children's books aimed at celebrating black heroes:
1. Harlem's Little Blackbird
Harlem's Little Blackbird tells the story of Florence Mills, a popular singer "with a voice like a bird." Mills hit the headlines during the Harlem Renaissance and appeared in shows on Broadway. She also became an advocate for black artists.
2. A Splash of Red
A Splash of Red: The Life and Art of Horace Pippin as told by Jen Bryant is a story about an artist who overcame an injury he suffered in war and went on to have his paintings showcased in museums all over the country.
3. Dizzy
Dizzy. This is a story about Dizzy Gillespie, a songwriter, trumpeter, and bandleader who popularized the bebop style of jazz.
4. Fly High!
Fly High! is a story about Bessie Coleman as narrated by Mary Kay Kroeger and Louise Borden. Bessie Coleman was the first African American to secure a pilot's license. She had to go all the way to France to get her license after American schools turned her away.
5. Wangari's Trees of Peace
Wangari's Trees of Peace narrates the story of Wangari Maathai, a Kenyan environmentalist who initiated her path to winning the Nobel Peace Prize by just planting a few trees.
6. Salt in His Shoes
Salt in His Shoes by Roslyn M. Jordan and Deloris Jordan, Michael Jordan's sisters, focuses on the childhood of their brother, the acclaimed African American athlete. Michael Jordan is regarded as one of the world's most celebrated basketball players of all time.
7. Gordon Parks
Gordon Parks: How the Photographer Captured Black and White America is about Gordon Parks, a photographer who captured racism with his camera and would eventually feature in Hollywood as the first African American to produce and direct major motion pictures.
8. Sojourner Truth's Step-Stomp Stride
Sojourner Truth's Step-Stomp Stride is a story by Brian Pinkney and Andrea Davis Pinkney. Sojourner Truth is one of the most celebrated women from the 19th century, a strong slave who, after being freed, become a women's rights activist and abolitionist.
9. Little Melba and Her Big Trombone
Little Melba and Her Big Trombone highlights Melba Liston's story as a child prodigy trombonist who played alongside prominent musicians such as Count Basie and Billie Holiday.
10. Alvin Ailey
Alvin Ailey is narrated by Andrea Davis Pinkney. Alvin Ailey was a dancer and a choreographer whose art helped to transform the perception of modern dance. His work lives on today and reaches out to many through The Alvin Ailey Center in New York City.
11. I Am Jackie Robinson
In I Am Jackie Robinson, author Brad Meltzer tells the story of Jackie Robinson through the inspiring message, "We all can be heroes." Jackie Robinson was the first black player in Major League Baseball.
12. When the Beat Was Born
When the Beat Was Born: DJ Kool Herc and the Creation of Hip-Hop is a book written by Laban Carrick Hill. Clive Campbell, also named DJ Kool Herc, is renowned for popularizing hip-hop music during the 1970's.
Reference: http://www.blackenterprise.com/lifestyle/12-childrens-books-that-teach-kids-about-black-heroes/