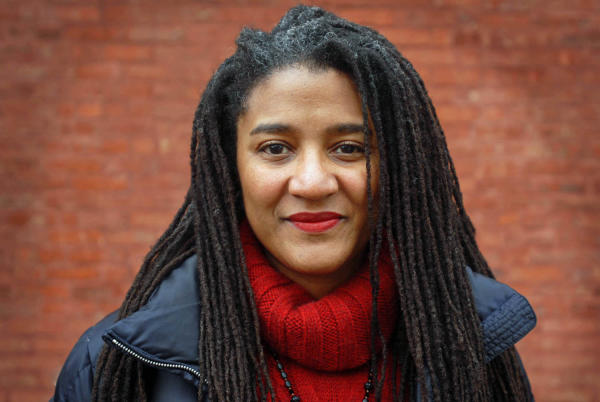 Lynn Nottage is an American playwright whose work often deals with the lives of women of African descent. She won the Pulitzer Prize for Drama in 2009 for Ruined and she also won the 2016 Susan Smith Blackburn Prize for Sweat. Here are a few other amazing facts about Nottage.
1. Lynn Nottage was born in Brooklyn, New York, on November 2, 1964, to a schoolteacher and a child psychologist.
2. She penned her first play, The Darker Side of Verona, which told the story of an African-American Shakespearean company.
3. Nottage attended New York's High School of Music and Art, Brown University, and the Yale School of Drama.
4. She is the co-founder of the production company, Market Road Films.
5. Nottage's play, Ruined, dramatizes the plight of Congolese women surviving civil war. It was first performed in 2007 in the Goodman Theater New Stages Series in Chicago, and transferred to an Off-Broadway production at the Manhattan Theatre Club. It was awarded the 2009 Pulitzer Prize for Drama. Nottage was a finalist for the 2009 Susan Smith Blackburn Prize for Ruined.
6. The West Coast premiere of her Crumbs from the Table of Joy, at South Coast Repertory, earned two NAACP Theatre Awards.
7. Nottage is an alumnus of New Dramatists. In 2010, she was awarded the Steinberg Distinguished Playwright Award, which included a prize of $200,000.
8. Her play, By the Way, Meet Vera Stark, premiered Off-Broadway at Second Stage Theatre on May 9, 2011. The play starred Sanaa Lathan, who played the role of the maid who becomes a stage star.
9. Nottage is a board member for Theatre Communications Group, BRIC Arts Media Bklyn, Donor Direct Action.
10. She won the 2016 PEN/Laura Pels Award, Master American Dramatist.
11. Nottage has developed original projects for HBO, Sidney Kimmel Entertainment, Showtime, This is That, and Harpo Productions.
12. Nottage's plays have been produced Off-Broadway and regionally by dozens of companies, such as The Acting Company, Actors Theatre of Louisville, Alliance Theatre Company, Arena Stage, Capital Repertory Theatre, City Theatre, Crossroads Theatre, Freedom Repertory Theatre, Playwrights Horizons, Manhattan Theatre Club, San Jose Repertory Theatre, Second Stage Theatre, Steppenwolf Theatre Company, Vineyard Theatre, Yale Repertory Theatre, and The Goodman Theater.
source:
http://www.lynnnottage.com/about.html