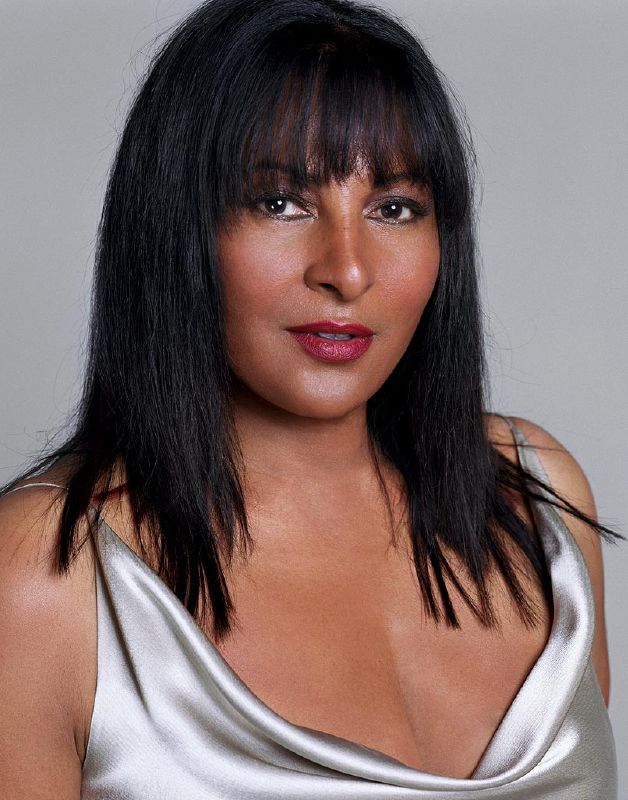 1. Pam Grier was born in Winston-Salem, North Carolina on May 26, 1949.
2. Appeared in several films including The Big Doll House (1971) and Blaxploitation films such as Scream, Blacula, Scream! (1973) and Foxy Brown (1974). Quentin Tarantino paid homage to Grier by creating a vehicle for her, Jackie Brown (1997), which also starred Samuel L. Jackson, Michael Keaton, and Robert De Niro. She is a cast member of Showtime's series, The L Word (2004).
3. Received an Emmy Award nomination for her work in the animated program Happily Ever After: Fairy Tales for Every Child. Rotten Tomatoes has also ranked her as the second greatest female action heroine in film history.
4. The daughter of Gwendolyn Sylvia, a homemaker and nurse, and Clarence Ransom Grier, Jr., who worked as a mechanic and Technical Sergeant in the United States Air Force.
5. Stated over the years that she is of mixed ancestry consisting of African-American, Hispanic, Chinese, Filipino and Cheyenne Indian heritage.
6. Raped by two boys at the age of 6 when she was left unattended at her aunt's house.
7. Because of her father's military career, her family moved frequently during her childhood, to various places such as England, and eventually settled in Denver, where she attended East High School.
8. Appeared in a number of stage productions, and participated in beauty contests to raise money for college tuition at Metropolitan State College.
9. With the demise of Blaxploitation later in the 1970s, Grier appeared in smaller roles for many years.
10. Acquired  larger character roles in the 1980s, including a druggie prostitute in Fort Apache, The Bronx (1981), a witch in Something Wicked this Way Comes (1983), and Steven Seagal's detective partner in Above the Law (1988).
11. Began appearing in a recurring role on the hit science fiction series Smallville as the villain Amanda Waller in 2010.
12. Wrote her memoir, Foxy: My Life in Three Acts, with Andrea Cagan in 2010.
13. Dated basketball player Kareem Abdul-Jabbar, comics Freddie Prinze, Richard Pryor, and Soul Train host, Don Cornelius. She also had a brief relationship with basketball great Wilt Chamberlain.
14. Rceived her Honorary Doctorate of Humane Letters from the University of Maryland Eastern Shore in 2011.
15. Started the Pam Grier Community Garden and Education Center with the National Multicultural Western Heritage Museum.
sources: