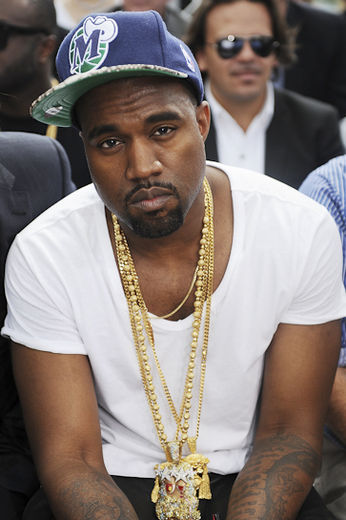 Do we really know much about Kanye West other than he is the husband of famous celebrity Kim Kardashian? There is a lot more we can know about this great singer and rapper who know how to put the stage on fire. Kanye West is a Black American singer, rapper, record producer, songwriter, entrepreneur and a fashion designer. He is well-known for his outspoken and lively music that makes his fan go crazy. Luckily, we have lined up 12 of the best interesting facts about Kanye West that will let you know this celebrity even more.
Kanye Omari West was born in Atlanta on the 8th June 1977. "Kanye" is a Swahili word which means "the only one."
The net worth of Kanye's music is about $120 million which is no doubt a record-breaking figure.
He got his very first smashing break through a veteran hip-hop producer No I.D. He is the one who taught Kanye how to produce different beats and gave him a first start in the music world.
He was a school dropout and tried different jobs. He sold insurances, worked as a telemarketer. He also drew pictures while performing his random jobs.
West's father Ray West used to be a black panther in the era of 60s and 70s, and later he became one of the very first African/American photojournalists at the Constitution of Atlanta-Journal.
He has also collaborated with different artists throughout his albums involving around 45 tracks.
Kanye West also lived in China for about a year with his mother when he used to study in fifth grade. His mother used to be a visiting professor at that time.
He recorded his debut song "Through the Wire" while wearing the metal braces in his mouth.
He publically admitted that he thought of becoming a porn star once or twice in his lifetime.
West kept all his business dealings with the family at the start of his career. Later his mother became his manager who took care of all his business dealings.
He is the husband of a very well-known reality TV show artist Kim Kardashian. They are always seen publically with major love goals and humming like love birds.
He has two cute children, daughter North West and son Saint West.
Article Source Links: