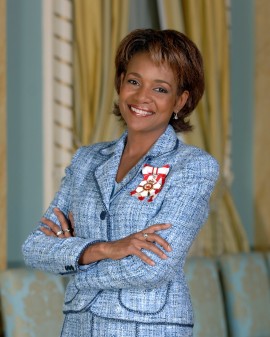 Michaëlle Jean is a Canadian journalist and stateswoman who served as the first black Governor General of Canada. While in office she used her appointment to passionately emphasize freedom as a central part of the Canadian identity. Jean is also a documentary filmmaker.
Read on to learn more powerful facts about Jean:
1.Jean was born on September 6, 1957 in Port-au-Prince, baptised at the Holy Trinity Cathedral.
2.Her father worked as principal and teacher for an elite Protestant private school in Port-au-Prince. However, Jean was educated at home, as her parents did not want her swearing allegiance to the then Haitian president, François Duvalier, as all Haitian school children were required to do.
3.Jean was a refugee from Haiti arriving in Canada in 1968. The family fled Haiti to escape Duvalier's regime, under which Jean's father was arrested and tortured in 1965. Jean's father left for Canada in 1967 and Jean, her mother, and sister, arrived the following year where she was raised in the town of Thetford Mines, Quebec.
4.Jean received a Bachelor of Arts degree in Italian and Hispanic languages and literature from the University of Montreal.
5.From 1984 to 1986, she taught Italian Studies at the University of Montreal while completing her Master of Arts degree in comparative literature.
6.She also studied language and literature studies at the University of Florence, the University of Perugia, and the Catholic University of Milan.
7.Jean is also fluent in Spanish, Italian, and Haitian Creole, and can read Portuguese.
8.After completing her education, Jean worked as a journalist and broadcaster for Radio-Canada and the Canadian Broadcasting Corporation (CBC), as well as undertaking charity work, mostly in the field of assisting victims of domestic violence.
9.She married French-born, Canadian filmmaker Jean-Daniel Lafond, and the couple adopted as their daughter Marie-Éden, an orphaned child from Jacmel.
10.Appointed governor general by Queen Elizabeth II in 2005, on the recommendation of Prime Minister Paul Martin, to replace Adrienne Clarkson as vicereine and she occupied the post until succeeded by David Johnston in 2010.
11.Jean was Canada's first governor general of Caribbean origin.
12.Jean was sworn in as a member of the Queen's Privy Council for Canada on September 26, 2012.
sources:
video: Youtube
http://www.thecanadianencyclopedia.ca/en/article/michaelle-jean/