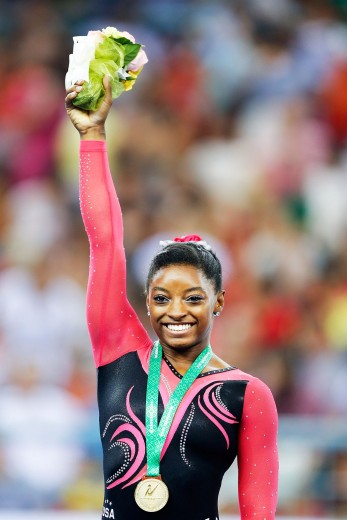 Simone Biles who is known as the biggest sensation of 2016 Rio Olympics is a born star. It is no secret that this fabulous gymnast has nailed each and every moment of the Rio Olympics. This 19-year-old sensation was too young to participate in the 2012 Olympics, but this thing made her prepare herself for the big game in 2016. She is called one of the greatest gymnasts of all times. Her amazing skills, the ability to focus and intense routines have given her opportunity to join the U.S. gymnastics team for Olympic gold. Here we have a few amazing facts about this young lady that will make you love this personality even more:
She is a born daredevil and loves to experience intense things from her childhood. As a little kid, she started to teach herself different flipping tricks and got her first start in gymnastics at the age of 6.
Biles spent her childhood in the foster care with her three siblings and were later adopted by her maternal grandparents Ron and Nellie.
She is the shortest Olympian out of all the 555 Olympic athletes of the USA in Rio. Isn't she cute? Yes, she is.
Her pretty younger sister Adira Biles is also a gymnast and is taller than her. They both train together and are a big support for one another.
She has already made history at the age of She is not the first female gymnast to win three world titles in a row but also the first Black American to become the world champion.
Her coach Aimee Boorman started coaching her when she was 8, and she still teaches her those special tricks. Boorman is the one who made this beauty win the big title.
Being a good athlete, she is also a nice human being but gets scared of little creepy crawlies. Biles is really scared of bees, so she usually avoid interacting with them.
She is unbeatable with her powerful floor skills.
She loves pets and has four German shepherds at home.
Her favorite food is pizza, and she loves to munch it the whole day.
Simone Biles loves to beautify her eyes with makeup. She loves being blingy.
She is one of the most decorated female athletes of all times.
She is a big fan of Hollywood actor Zac Efron.
Article Source Links: