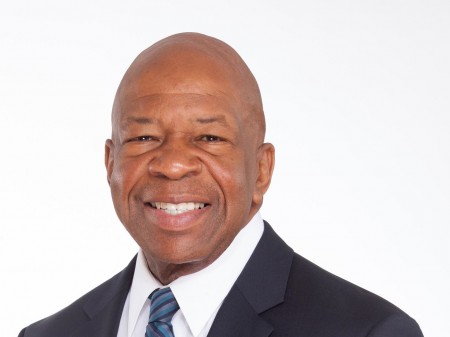 Elijah Eugene Cummings is a politician and the U.S. Representative for Maryland's 7th District, serving since 1996. He is a member of the Democratic Party.
Read on to find out more facts about Elijah Cummings:
1. Born in Baltimore, the son of Ruth and Robert Cummings.
2. Graduated with honors from Baltimore City College in 1969.
3. Attended Howard University in Washington, D.C., where he served in the student government as sophomore class president, student government treasurer and later student government president.
4. Became a member of the Phi Beta Kappa Society and graduated in 1973 with a Bachelor of Arts in Political Science.
5. Graduated from law school at the University of Maryland School of Law, receiving his J.D. in 1976. Admitted to the Maryland Bar in December 1976.
6. Practiced law for 19 years before first being elected to the House in the 1996 elections.
7. Also after graduating from law school, Cummings received 12 honorary doctoral degrees from different universities across America.
8. Served in the Maryland House of Delegates for 14 years.
9. In the Maryland General Assembly, he served as Chairman of the Legislative Black Caucus of Maryland and was the first African American in Maryland history to be named Speaker Pro Tempore, the second highest position in the House of Delegates.
10. Serves on many different boards and commissions both inside and outside of Baltimore City. Some of those include SEED Schools of Maryland Board of Directors and the University of Maryland Board of Advisors.
11. Cummings introduced the Presidential and Federal Records Act Amendments of 2014, a bipartisan bill signed into law by President Barack Obama in December 2014.
12. Introduced the All Circuit Review Extension Act, a bill that would extend for three years the authority for federal employees who appeal a judgment of the Merit Systems Protection Board (MSPB) to file their appeal at any federal court, instead of only the U.S. Court of Appeals.
13. Cummings has been reelected nine times.
sources:
http://www.imdb.com/name/nm3067972/
https://ballotpedia.org/Elijah_Cummings