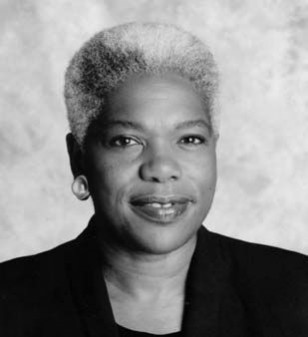 Elaine R. Jones is a prominent civil rights attorney and activist. She joined the NAACP Legal Defense Fund in 1970 and in 1993 became the organization's first female director-counsel and president.
Read on to learn more inspiring facts about prominent civil rights attorney and activist Elaine R. Jones:
1. Elaine R. Jones was born on March 2, 1944 in Norfolk, Virginia.
2. Came of age in the Jim Crow South and learned its painful lessons early on. Her mother was a college-educated schoolteacher and her father was a Pullman porter and a member of the nation's first black trade union.
3. Graduated with honors in political science from Howard University in 1965.
4. Taught English from 1965 to 1967 in Peace Corps and became one of the first African Americans to serve in Turkey.
5. Became the first African-American woman to enroll in the University of Virginia School of Law graduating in 1970.
6. Joined the NAACP Legal Defense Fund, the nation's oldest law firm fighting for equal rights and justice for people of color, women and the poor.
7. One of the first African American women to defend death row inmates. Her trials were regularly picketed by the Ku Klux Klan.
8. Named special assistant to the U.S. Secretary of Transportation, William T. Coleman, Jr. During her tenure she helped write policy that opened the United States Coast Guard to women.
9. Played a key role in securing passage of legislative milestones such as the Voting Rights Act Amendments of 1982, the Fair Housing Act of 1988, the Civil Rights Restoration Act of 1988, and the Civil Rights Act of 1991.
10. Became the first woman to be appointed president and director-counsel of the  NAACP Legal Defense Fund.
11. Holds thirteen honorary degrees and the Jefferson Medal of Freedom, the highest honor awarded by the University of Virginia which does not award honorary degrees.  She also has received the recognition of many organizations, including the Secretary's Award of the Department of Transportation.
12. Presented with the Eleanor Roosevelt Human Rights Award in recognition of her activism by President Bill Clinton in 2000.
13. Stepped down from her position and left the LDF after thirty-four years in 2004.
sources:
http://www.americanbar.org/content/dam/aba/migrated/women/margaretbrent/07/JonesBio_TownHall.authcheckdam.pdf