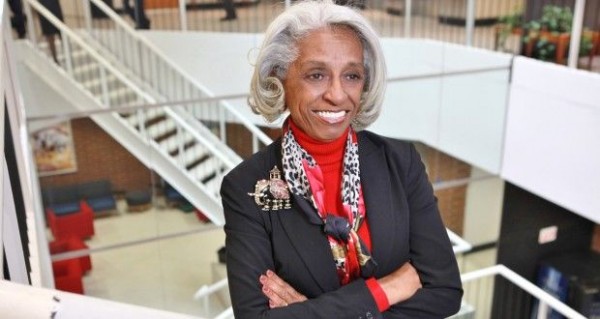 Barbara Ross-Lee, has worked in private practice, for the U.S. Public Health Service, and on numerous committees, and in 1993 was the first African-American woman to be appointed dean of a United States medical school.
Check out these other inspiring details to know about Dr. Barbara Ross-Lee:
1. Born in Detroit, Michigan in 1942, and raised in a housing project, Barbara Ross-Lee faced discrimination as a young African American woman.
2. Growing up in inner city Detroit, she and her sister, Diana Ross, shared a fondness for show business, performing with their brothers and sisters in the church choir.
3. Began her pre-medical studies at Detroit's Wayne State University in 1960, during the growth of the Civil Rights movement.
4. Graduated with a bachelor of science degree in biology and chemistry in 1965 and, abandoning her original goal of practicing medicine went on to train as a teacher.
5. Joined the National Teacher Corps, a federal program, in which she could earn a degree while teaching simultaneously in the Detroit public school system.
6. Applied and was accepted to Michigan State University in osteopathic medicine in Pontiac.
7. Needed help with childcare to be able to focus on her studies, so she sold her house and moved in with her own mother.
8. Ran a solo family practice in Detroit until 1984, when she joined the U.S. Department of Health and Human Services as a consultant on education in the health professions.
9. Served on numerous committees, Dr. Ross-Lee, was also community representative on the Governor's Minority Health Advisory Committee for the state of Michigan from 1990 to 1993.
10. Became the first African American woman dean of a United States medical school. She remained dean of the College of Osteopathic Medicine of Ohio University until 2001.
11. Awarded the "Magnificent 7" Award presented in 1993 by Business and Professional Women/USA.
12. Received the Women's Health Award from Blackboard African-American National Bestsellers for her contributions to women's health, the Distinguished Public Service Award from the Oklahoma State University College of Osteopathic Medicine and an honorary doctorate of science from the New York Institute of Technology.
13. Appointed vice president for Health Sciences and Medical Affairs at the New York Institute of Technology, and in 2002, she became dean of the New York Institute of Technology's New York College of Osteopathic Medicine.
sources: