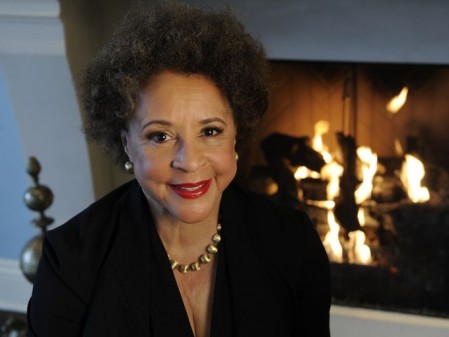 African-American entrepreneur Sheila Johnson is the co-founder of Black Entertainment Television (BET) and part owner of not one but three sports teams in the NHL, NBA, and the WNBA. She has achieved the recognition of being the first African-American woman to reach billionaire status.
Here are some other amazing details you might like to know about Sheila Johnson:
1. Born Sheila Crump on January 25, 1949, in McKeesport, Pennsylvania to a father who was a neurosurgeon, and a mother, an accountant, both were also accomplished pianist.
2. Relocated 12 times during her childhood before finally settling down for good in Maywood, Illinois, just outside of Chicago.
3. Was an accomplished young musician, in high school Johnson served as the concertmaster of the Illinois All-State Choir, and upon graduating from Proviso High School in 1966 she received a full scholarship to study music at the University of Illinois.
4. Graduated from Illinois with a bachelor's degree in music performance and education.
5. Met and married Robert Johnson, sewed her own wedding dress using a McCall's pattern. The whole wedding ceremony including the dress cost 50 dollars.
6. Moved after graduation to Washington, D.C. There she landed a job teaching violin at the prestigious Sidwell Friends School, while her husband, Robert Johnson, took a job with the Public Broadcasting Corporation. To supplement her meager teacher's salary, Sheila Johnson also began teaching private violin lessons.
7. Co-founded Black Entertainment Television (BET) in 1979.
8. First film, Kicking It, premiered at the 2008 Sundance Film Festival in Park City, UT. She served as sole executive producer on her second film, A Powerful Noise, which premiered at the 2008 Tribeca Film Festival in New York.
9. Second wealthiest black female in the United States. Net worth estimated in 2016 at $710 million.
10. Founded Salamander Hospitality, a hospitality and management company through which she owns and manages two resorts and an inn, among other properties.
11. Vice Chairman of Monumental Sports & Entertainment; as the majority owner of the Washington Mystics WNBA franchise and a minority owner of the NBA's Washington Wizards and NHL's Washington Capitals.
12. Married for a second time to the Honorable William T. Newman, Jr.—the judge who presided over her divorce proceedings three years before.
13. Ranks second only to Oprah Winfrey among the wealthiest black females in the United States and seventh among all African-Americans.
14. Sold BET along with husband to Viacom for $3 billion; both Johnsons now rank among the wealthiest African-Americans in the country.
sources:
http://www.biography.com/people/sheila-johnson-17112944#business-success