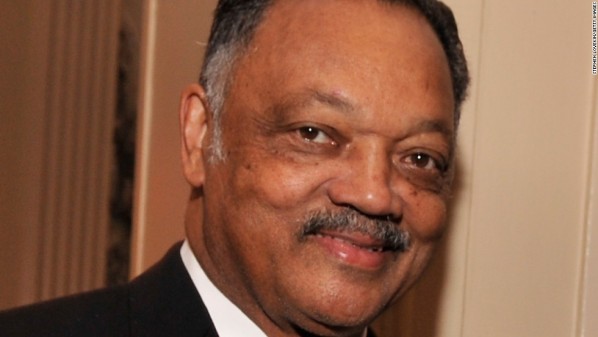 Rev. Jesse Louis Jackson, Sr. is a  civil rights activist, Baptist minister, and politician. He was a candidate for the Democratic presidential nomination in 1984 and 1988.  He is also the founder of the organizations that merged to form Rainbow/PUSH.
Read on to find out more impressive facts about Rev. Jesse Jackson:
1. Born Jesse Louis Burns on October 8, 1941.
2. Grew up in the small black-and-white divided town of Greenville, SC., where he rode in the back of the bus with his mother and attended a black elementary school that lacked the facilities and materials as the white schools.
3. Attended the University of Illinois on a football scholorship in 1959, but later transferred to NC A&T University.
4. On July 17, Jackson began his civil rights activism when he and seven others enter the "whites only" public library in Greenville County, South Carolina. They were arrested and jailed. However, a lawyer filed suit on their behalf and two months later the library system abandoned the formal segregation of its downtown library.
5. Married Jacqueline Brown in 1962 and had five children together.
6. After graduating from college with a degree in sociology, he went to Selma, Alabama, to march with Dr. Martin Luther King Jr, and eventually became a worker in Dr. King's Southern Christian Leadership Conference.
7. In 1966, Jackson was selected by Dr. King to head the Chicago branch of Operation Breadbasket, an organization that strives to improve the economic condition of black communities across the nation.
8. Formed Operation PUSH (People United to Save Humanity) in Chicago.
9. On November 3, 1983, Jackson formally announces his candidacy for the 1984 Democratic presidential nomination.
10. From 1992 to 2000 Jackson hosted "Both Sides with Jesse Jackson" on CNN.
11. In September 2012, two Americans serving prison sentences for treason in Gambia are allowed to return to the United States after Jackson makes a face-to-face appeal to President Yahya Jammeh for their release.
12. He has continued to push for African-American rights and has been a featured speaker at Democratic conventions.
13. Spends times bedridden from sickle cell.
14. Jackson was with Dr. Martin Luther King Jr. when he was assassinated.
sources:
http://www.history.com/topics/black-history/jesse-jackson
http://www.cnn.com/2013/02/28/us/jesse-jackson-fast-facts/index.html