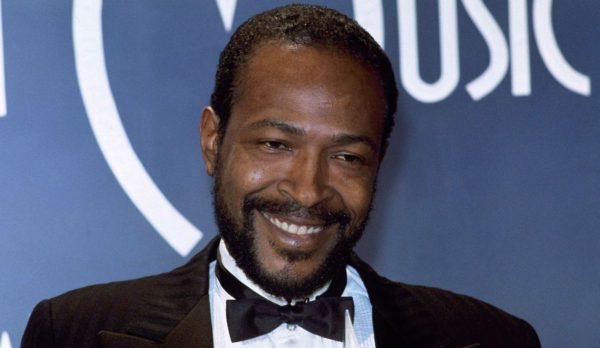 Marvin Gaye was an American singer, songwriter and record producer. Gaye helped to shape the sound of Motown in the 1960s, first as an in-house session player and later as a solo artist with a string of hits, including "Ain't That Peculiar," "How Sweet It Is" and "I Heard It Through the Grapevine."
1. Gaye was born as Marvin Pentz Gay, Jr. on April 2, 1939, in Washington, D.C., to church minister Marvin Gay Sr., and domestic worker Alberta Gay Cooper. Gaye was the second eldest of Gay Sr.'s children and the third overall of six.
2. He started singing in church when he was four years old; his father often accompanied him on piano. His home life was described as on of "brutal whippings" by his father, who struck him for any shortcoming. The young Gaye described living in his father's house as similar to "living with a king, a very peculiar, changeable, cruel, and all powerful king."
3. Gaye attended Cardozo High School and joined several doo-wop vocal groups, including the Dippers and the D.C. Tones. Gaye's relationship with his father worsened during his teenage years, as his father would kick him out of the house.
4. In 1956, Gaye dropped out of high school and enlisted in the United States Air Force as a basic airman. He faked mental illness and was discharged shortly afterwards.
6. Following his return home from the Air force, Gaye and good friend Reese Palmer formed a vocal quartet, The Marquees.
7. Gaye performed at Motown president Berry Gordy's house during the holiday season in 1960. Impressed by the singer, Gordy sought to buy Gaye out of his contract with Fuqua. Fuqua agreed to sell part of his interest in his contract with Gaye. Shortly afterwards, Gaye signed with Motown subsidiary Tamla.
8. Gaye released his first single, "Let Your Conscience Be Your Guide," in May 1961. His album, The Soulful Moods of Marvin Gaye, following a month later.
9. In 1962, Gaye found success as co-writer of the Marvelettes hit, "Beechwood 4-5789." His first solo hit, "Stubborn Kind of Fellow," was later released that September, reaching Number 8 on the R&B chart and No. 46 on the Billboard Hot 100.
10. In late 1968, Gaye's recording of "I Heard It Through the Grapevine" became Gaye's first to reach Number 1 on the Billboard Hot 100. It also reached the top of the charts in other countries, selling over four million copies.
11. In 1973, Gaye released the Let's Get It On album. Its title track became Gaye's second Number 1 single on the Hot 100.
12. Gaye embarked on his final concert tour, titled The Sexual Healing Tour, on April 18, 1983, in San Diego.
13. On April 1, 1984, while Gaye was in his bedroom, his father shot Gaye twice, in the heart and on his left shoulder, respectively. Minutes earlier, the two men had been involved in a physical altercation after Gaye intervened in an argument between his parents. The first shot proved to be fatal.
14. Marvin was the father of three children, Marvin III, Nona, and Frankie, and the grandfather of three boys, Marvin IV, Nolan, and Dylan. At the time of his death, he was survived by his three children, parents, and five siblings.
sources:
http://www.biography.com/people/marvin-gaye-9307988#!
http://www.imdb.com/name/nm0310848/