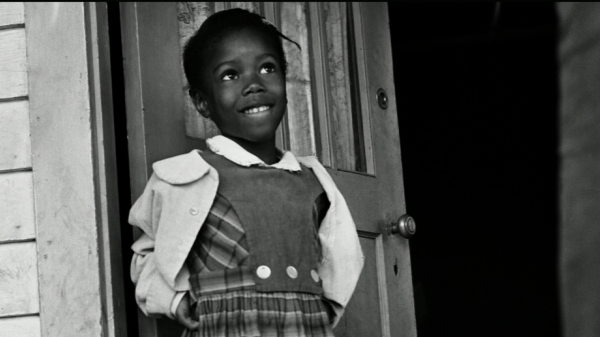 Like most people, you probably have seen the cute little picture of Ruby Bridges posted across the internet. Bridges was the first African-American child to attend an all-white public elementary school in the south. Since that groundbreaking experience, Bridges has devoted her life to being an advocate for civil rights.
Check out these wonderful facts about civil rights activist Ruby Bridges:
1. Born Ruby Nell Bridges on September 8, 1954, in Tylertown, Mississippi.
2. Chosen as one of the many African-American students in New Orleans o take a test determining whether or not she could attend a white school. It is said the test was written to be especially difficult so that students would have a hard time passing.
3. Lived a only five blocks from an all-white school, but attended kindergarten several miles away, at an all-black segregated school.
4. Became the first African-American child at the age of six to integrate a white Southern elementary school.
5. Escorted by federal marshals on November 14, 1960 to her new school. Two marshals walked in front of Ruby and two behind her.
6. Taught by teacher, Mrs. Henry, who was from Boston. Bridges was the only student in the class for a full year.
7. Spent her entire days in one classroom, not allowed to go to the cafeteria or out to recess. Had to be escorted to the restroom by federal marshals.
Bridges never cried or showed emotion, noted for walking courageously into the school and down the halls.
8. Finished grade school, and graduated from the integrated Francis T. Nicholls High School in New Orleans.
9. Studied travel and tourism at the Kansas City Business school and worked for American Express as a world travel agent.
10. Cared for her youngest brother's children after his murder. The children attended William Frantz School.
11. Volunteered at William Frantz School three days a week and became a parent-community liaison.
12. Reunited with Barbara Henry the first year teacher at William Frantz School on The Oprah Winfrey Show.
13. Formed the Ruby Bridges Foundation, headquartered in New Orleans. The foundation promotes the values of tolerance, respect, and appreciation of all differences.
14. Her memoir, Through My Eyes, was released in 1999, the same year that she established the Ruby Bridges Foundation.
sources: