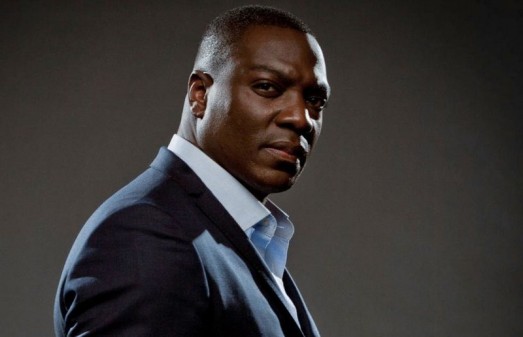 Adewale Akinnuoye-Agbaje is an English-American actor and former model who is best known for his role Adebisi on Oz (1997). He is also recognized for his role as 'Mr. Eko' from Lost (2004).
Read on to learn more about Akinnuoye-Agbaje:
1. The son of immigrants from Nigeria, however, he was born and raised in England.
2. At six weeks old, his biological parents gave him up to a white working-class family in Tilbury. This was a common practice in this era among Nigerian families, when parents sent young children to live in the UK with white foster parents in the hopes their children would have better lives.
3. At the age of eight, he returned to live with his biological parents in Nigeria. He was unable to speak the Yoruba language and was forbidden by his parents to speak English, he returned to Tilbury shortly after.
4. As a teenager, he dealt with a cultural identity crisis, he joined a local skinhead gang in order to escape racial persecution at their hands.
5. By the age of 16 years old, he had become a violent thief, his foster parents sent him to a boarding school in Surrey where he ultimately turned his life around.
6. Earned a Law degree from King's College London and a Masters in Law from the University of London. While a university student, Akinnuoye-Agbaje worked in a clothes shop where he was introduced to the world of modeling.
7. Modeling led him to Hollywood, where he began his acting career with a 1995 role in Congo.
8. Often plays sinister characters with criminal or military backgrounds because of his tall frame, strong physique, deep voice.
9. Fluent in several languages including Italian, Yoruba, Swahili, and (of course) English.
10. Portrayed Kurse in the Marvel Studios film Thor: The Dark World. Also, portrayed the character Malko in the fifth season of Game of Thrones.
11. In 2016, he co-starred in the action film Suicide Squad, as the Batman villain Killer Croc.
12. Akinnuoye-Agbaje is set to make his directorial debut on Farming, a semi-autobiographical film based on his childhood.
source:
https://en.wikipedia.org/wiki/Adewale_Akinnuoye-Agbaje