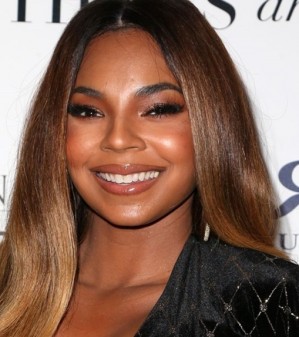 Ashanti, is an American singer, songwriter, record producer, dancer and actress. She is known for her debut album, which featured the hit song "Foolish,"and sold over 505,000 copies in its first week of release.
Read on to find out more cool information on Ashanti:
1. Born Ashanti Shequoiya Douglas on October 13, 1980 in Glen Cove, Long Island, New York.
2. Her mother, Tina Douglas, is a former dance teacher, and her father, Ken-Kaide Thomas Douglas, is a former singer.
3. Danced with the Senior Pro Ensemble at Carnegie Hall, the Apollo Theater, Brooklyn Academy of Music, Avery Fisher Hall, and the Black Spectrum Theater.
4. Performed in the 1989 Disney television film Polly alongside stars Keshia Knight Pulliam, Jomecia Moore and Phylicia Rashad.
5. In her first major singing performance, Ashanti performed Yolanda Adams's "More Than a Melody."
6. Appeared in a number of big-name music videos, in addition to other dance work.
7. Career was launched in 1994, when she was recognized while performing at a talent show.
8. Wrote all 12 tracks on her self-titled debut album.
9. First R&B singer to join Murder Inc. Records. Before joining she was signed to Jive Records.
10. Has worked with Ja Rule, Big Pun and Fat Joe.
11. Turned down a track scholarship to Hampton University to pursue her singing career.
12. Released new fragrance line, "Precious Jewel" in 2005.
13. Outside of singing, Ashanti also acts.
14. Appeared on television series such as The Proud Family, Buff the Vampire Slayer (2003), and American Dreams (2002.)
15. Partnered with LidRock and the San Francisco-based Family Violence Prevention Fund (FVPF) to raise awareness about the issue of domestic violence during National Domestic Violence Awareness Month and to distribute the "Rain On Me" mini-movie using LidRock's unique platform in 2003.
16. Featured on the 19-track compilation album "Songs For a Healthier America", a collaborative project by the Partnership for a Healthier America, whose honorary chair Former First Lady Michelle Obama, and Hip Hop Public Health.
source: