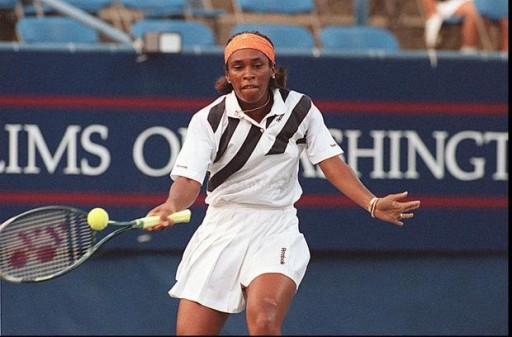 Zina Garrison is a retired professional tennis player. She began her professional career as a tennis player in 1982. During her career, Garrison's victories include 14 wins as well as a 587-270 record in singles and 20 wins, Garrison has won three Grand Slam titles including the 1987 Australian Open as well as the 1988 and 1990 Wimbledon tournaments.
Read on to learn more amazing facts about Zina Garrison:
1. Born in 1963 in Houston, Garrison began playing tennis at the age of 10 at the McGreagor Park Tennis program.
2. Garrison began suffering from the eating disorder bulimia when she was 19, following the death of her mother.
2. As an amateur, Garrison reached the finals in the U.S. Girls National Championship.
4. Garrison turned professional in 1982, and skipped her graduation at Ross Sterling High School to compete in the French Open, her first tournament as a professional, where she reached the quarterfinals before being knocked out by Martina Navratilova.
5. Garrison also played in the 1988 games in Seoul South Korea, winning a gold and bronze medal.
6. Married Willard Jackson in September 1989; however, the marriage ended in divorce in 1997.
7. Has worked as a television commentator and maintained active roles in the community and in tennis. She founded the Zina Garrison Foundation for the Homeless in 1988, and the Zina Garrison All-Court Tennis Program, which supports inner-city tennis in Houston, in 1992
8. Participated in Season 16 of the reality competition The Biggest Loser, titled The Biggest Loser: Glory Days, which premiered September 11, 2014 on NBC. Despite losing 8 lbs., she was the first person eliminated from the program.
sources:
https://en.wikipedia.org/wiki/Zina_Garrison