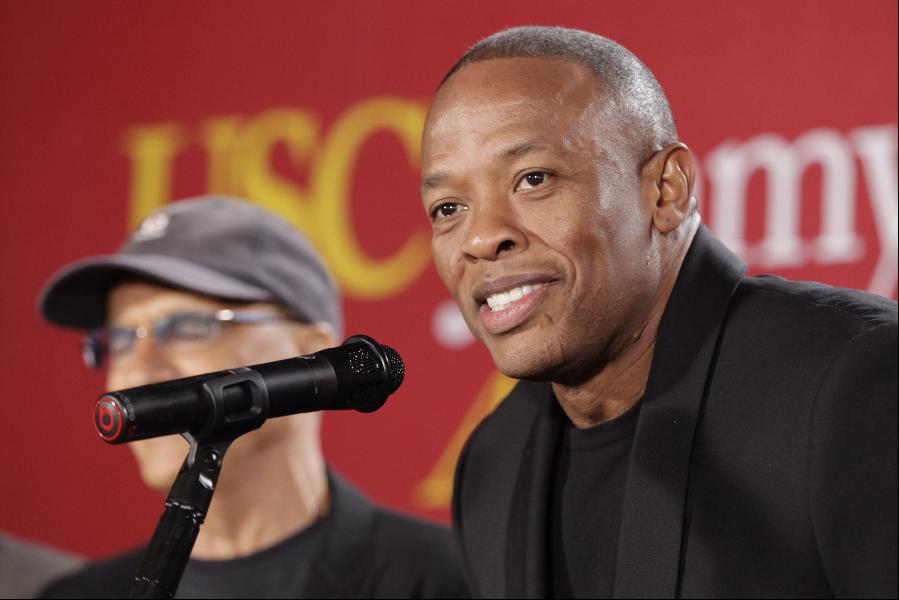 Apple recently bought out Beats, the company founded by Dr. Dre and Jimmy Lovine at $3 billion. While Dr. Dre is claimed to be the first hip-hop billionaire, a huge tax bill means that the dream is far from reality, but its well on the way. Meanwhile, he can keep this year's hip-hop cash crown. Here is the full list of the highest paid hip-hop artists.
1. Dr. Dre: $620 million
Thanks to Apple's Beats buyout, Dre had the highest yearly earnings total of any musician ever evaluated by FORBES. The $620 million sum is also more than the remaining 24 names on the Hip-Hop Cash Kings list—combined. Perhaps now the superproducer will have time to finally finish long-awaited album Detox.
 2. Jay Z: $60 million (tie)
Hov's total is his highest since 2010, bolstered by a diverse list of ventures. There's his growing Roc Nation empire; 68 concerts in our scoring period; his D'Ussé cognac; and his latest album, which was certified platinum before it was released due to an agreement with Samsung to buy 1 million copies. Read more: Empire State of Mind: How Jay Z Went From Street Corner to Corner Office.