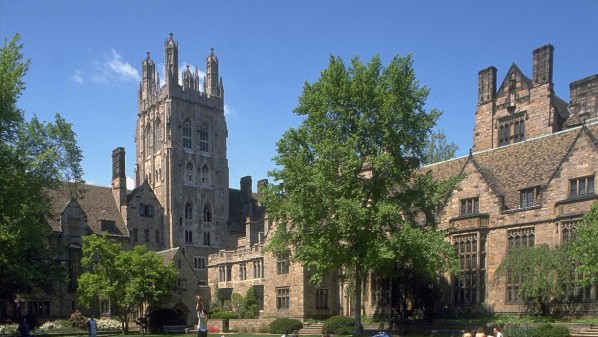 During the early days, racial discrimination in schools was highly prevalent. African-American students were segregated entirely and were not admitted to a white school. Thanks to the efforts of the Civil Rights movement, they saved the entire black community from oppression and fought for the black people's rights on equality and justice.
The first black students admitted in various schools and universities around the US faced difficult challenges. They were the first ones to experience and endure the heaviness of racial discrimination in school just to be able to get a good education. Here are their stories.
James Pennington (1834)

– During the time of slavery, Yale accepted its first black student, James Pennington. He was born as a slave and later escaped to gain his freedom. Although Pennington became the first black student to attend classes in Yale, he was never able to graduate because the university denied him a degree.
He was only permitted to observe classes in the divinity school without receiving any academic credit. Initially, the black people thought that his acceptance to the university would mean progress for the black community. Apparently, not.
Gregory Swanson (1950)

– A lawsuit was filed and was granted to allow 25 year-old Swanson to study law at the University of Virginia. He was already a Howard University graduate and a lawyer by profession. Although the school officials all agreed to this, the Board of Visitors, on the other hand, did not accept his application based on the provision against school integration.
After a trial, the judge allowed Swanson to attend classes at the university. However, he was forbidden to reside in the campus grounds and was excluded from all social activities. After one year of studying law, he decided to withdraw from the university due to harassment and hostility among the students.
Autherine J. Lucy (1956)

– Soon after the announcement of her acceptance to attend the University of Alabama, a violent welcome committee was formed. On her first day, a mob of angry protesters threw eggs and rocks at her as she walked to her classes. The local authority had to escort her inside the campus for her protection.
The violent racial threats continued and were heard inside Lucy's classes. The university was forced to suspend her studies three days into the school year for safety reasons.
These are just three of the many first black students who experienced violence and extreme racial prejudice in school.
Read the original story via Complex.