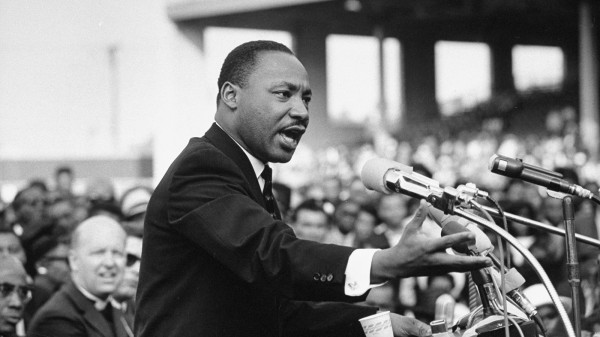 In today's modern society, African-American citizens are given equal rights with white people in spite of the continuous racial discrimination black people face on a daily basis. This would not have been possible without the help and dedication of the country's black ministers.
These religious leaders passionately fought for the equality and rights of the black people.
Martin Luther King Jr.

– He is undoubtedly the most famous African-American minister of all-time.

Time Magazine

honored him as Person of the Year in 1963 and named him as one of the Top 10 People of the Century.
King started as a Baptist minister in 1948 and began to develop deeper teachings. His strong beliefs led him to study Mahatma Gandhi's approach of nonviolent protest.
In 1864, King received a Nobel Peace Prize Award. He is remembered as the person who did the most for the African-American community in the United States by continuously fighting against social, racial, and political justice.
Richard Allen

–

Bishop Allen is highly recognized as the "Father of the Black Church." He is the founder of the African Methodist Episcopal Church or AME.
Allen was born into slavery in Philadelphia. At age 20, he bought himself out of slavery and eventually became a minister in a Methodist church. During this time, there was a strong racial segregation between the white and black Methodists which pushed him to establish the AME.
The AME started off as a local congregation and eventually formed an association with other churches from nearby cities. With a united force, they formed a black institution and named Allen as the first Bishop. Allen became an inspiration and influence to future black leaders in the church.
Alexander Crumwell

– He is a scholar and an Episcopalian minister who founded the American Negro Academy. This association is the first major society of learning created for the African-American community.  
Crumwell came from a prominent family and is fathered by an African prince. He applied in a theological seminary but was rejected because of his race. This prompted him to conduct his studies privately and was eventually ordained as an Episcopalian minister.
He spent 20 years as a missionary in Liberia and was later appointed as missionary at large of the colored people. Years after, he founded and pastored the St. Luke's Episcopal Church. He encouraged other black ministers to establish their own charitable institutions to help the black community.
The American Negro Academy was built to promote scholarly work and higher learning on African-American history and culture.
Read the original story via Huffington Post.