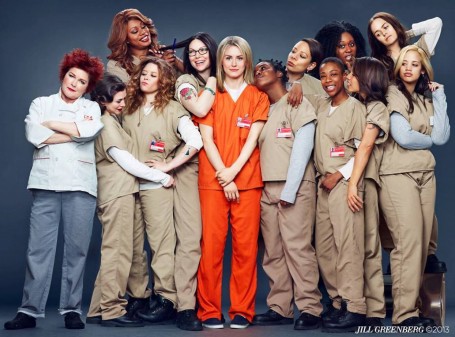 Watching TV is perhaps the average American's favorite pastime. One of the most popular and trending programs on Netflix right now is the show, Orange is the New Black. This comedy series became a hit and quickly gained a steady stream of followers.
The show is based on the memoir of Piper Kerman where she narrates her experiences working as a PR executive who ends up in jail. Her encounters in Litchfield jail including her weird inmates make a great plot for a comedy series. The show occasionally delves into heavy topics such as violence and drug use but is always presented in a humorous way.
It's interesting how people can actually find humor amidst their struggles in life. Here are more reasons why we love this show.
The show is not just about the main character but it also represents the other women. Although the story revolves around Piper, there are many other interesting and fun characters that add more entertainment value to the show.
This also provides more opportunities for black actresses to show their talent and ability to identify with the black characters in the story in their own unique way. The back stories of each character are wonderfully played out so the viewers can fully understand how each woman ended up in prison.
The story is fresh and unique. Viewers are able to get a glimpse of the lives of the characters through Piper's eyes. In real life, we aren't used to seeing the inner workings of a women's prison.
It is far from the usual concept where the lives of black people are just simply recounted by a white protagonist. Instead, viewers should look at Piper as the key to the narrative.  
As the show goes deeper into the characters, the audience is shown a different angle of the jailbirds. It helps that the storyline and script are witty and entertaining.
The show already received many awards. This comedy series gained several Critic's Choice Awards, People's Choice Awards, and Screen Actors Guild Awards among many others.
The show took home a couple of Emmy Awards including Outstanding Supporting Actress in a Drama Series, Outstanding Guest Actress in a Comedy Series, Outstanding Casting in a Comedy Series, and Outstanding Single-Camera Picture Editing for a Comedy Series.
These are just some of the reasons why we absolutely love this show. If you haven't seen it yet, we highly suggest you start now.  
Read the original story via Ebony.