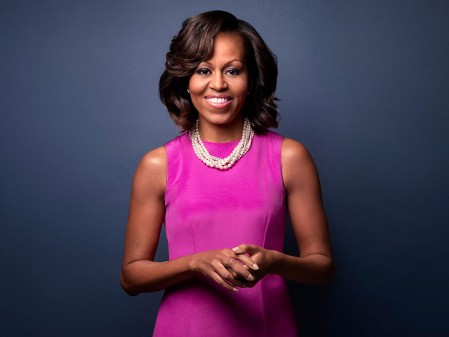 BY: KATHRINA JANE TIANGCO
Before stepping into the White House, many Americans were skeptical about how Michelle Obama would play the role of First Lady. However, the First Lady showed everyone that she is a massive force when it comes to supporting her husband and President, Barrack Obama. She certainly made a unique approach in conveying her messages to the people.
With her numerous appearances on talk shows and other entertainment programs, Michelle Obama has indeed become the darling of the media and the people too. Now that she is no longer in the limelight, Americans are feeling more melancholic over her departure.
In this regard, here are some of the reasons why she is the most-loved First Lady of the US:
She has consistently appeared on TV. During her 8 years as First Lady, Michelle has constantly appeared on numerous talk shows in the country. Who can ever forget her most memorable appearances including her carpool karaoke duet with Missy Elliott and James Corden?
 Aside from that famous episode, she also co-hosted an episode of "The Ellen Show," and also guested on Stephen Colbert and Jimmy Fallon's late night shows. She didn't just appear as a guest but she also participated in fun and engaging ways making her even more charming. Her numerous TV guesting solidified her status as a First Lady that is very down to earth.
People now see her more than just a political figure. The media has become instrumental to her success as First Lady.
She has shown the world her love and support for her family. When it comes to family, Michelle always puts hers on top priority. We've all seen how supportive she is of the President and their two girls.
The First Family has indeed become one of the best role models for American society. The Obamas has always been vocal about their love for their family and for each other. There's no one better than the First Family to show the people how we should treat, love, and respect our family.
Her speeches are electrifying. Michelle has made a lot of unforgettable speeches including the Democratic National Convention where she supported the presidential candidate, Hillary Clinton.
She spoke about the prejudice in the presidential campaign which struck the core of many Americans. Social media went crazy after her speech and some even asked her to run for president.
Read more of the original story via A Plus.
Photo credit: The Source