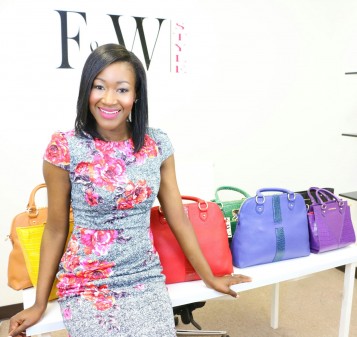 Women spend a lot on handbags. In fact, the average American woman shells out hundreds of dollars on just one bag. Although designer bags cost more, some women are still willing to spend thousands just to get the perfect bag.
Most girls own at least an average of 11 bags in their closet. A handbag is a staple fashion accessory that every woman must have. When it comes to patronizing homegrown talent, here are some of our favorite brands that are owned by black women.
Alexandria

– Alexandria Alli's passion for fashion started at the early age of ten. She assisted her mother at her fashion design studio and worked every day after school. At an early age, Alexandria learned the basics on how to run a fashion business

.
She started modeling during her teenage years. Eventually, she grew to love the business and appreciate fashion, especially handbags. However, she understood that not a lot of people can actually afford luxury bags and accessories.
This prompted her to create her own line of luxury bags for busy women.
AAKS

– This brand is founded by Akosua Afriyie-Kumi. With the objective of promoting the unique weaving techniques of the women in Ghana, Akosua creates sustainable jobs in Africa to help the community. Their bags are handcrafted in Ghana and the designs are inspired by their culture and vibrant colors.
Each bag collection exudes a different story that is seen through the colors, shape, and details of the bag.
Deondra Jeree

– This talented lady is the youngest luxury handbag designer at just 23 years old. She is an African-American designer who has a flair for all things stylish. At only 19 years old, Jeree moved to New York to pursue her long-time dream of becoming a fashion designer.
Her first gig was an internship at Shecky's where she worked in graphic design. She also received an internship at Handbag Designer 101 and this stint inspired her to create her own line.
Meme Bate

– Her bag collection offers luxury leather bags for the practical and fashionable woman. Each bag is handmade with the highest quality and finishing. She designs her bags using unique African wax prints and mixes it with the leather material.
While she was living in Ethiopia, she fell in love with the art of leather making.
Read the original story via Black Main Street.