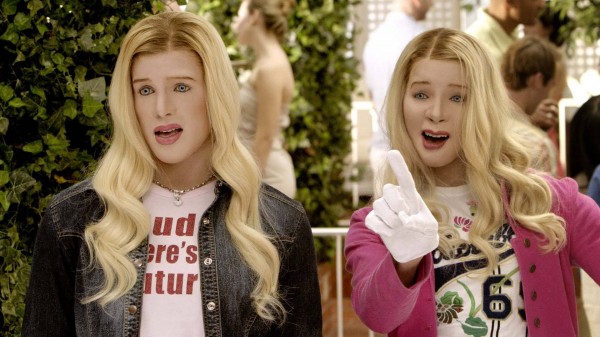 BY: KATHRINA JANE TIANGCO
When it comes to comedy movies, African-American humor has its own distinctive style. Here are some of the best and funniest black movies of all time:
1. White Chicks – The Wayans brothers owned this film. White Chicks was directed by Keenen Ivory Wayans and he enlisted his younger siblings Marlon and Shawn Wayans to play the lead roles.
The story revolves around two black cops who goes undercover dressed as rich and spoiled white girls while impersonating two sisters. Things get crazy when they start hanging out with a bunch of socialites and the situation worsens when they become the target of the town's it girls.
This movie is quite hilarious. The great thing about this film is that no matter how many times you watch this, again and again, it will continue to make you laugh.
2. Coming to America – This classic 80's movie stars Eddie Murphy and Arsenio Hall. Murphy plays the character of a prince who refuses to enter a fixed marriage and therefore decides to go to America to find his own bride. He brings along Hall, his personal assistant, and they eventually get a job as janitors at a local fast food restaurant.
The funniest parts are when both Murphy and Hall play multiple characters throughout the entire film. Both actors displayed excellent performances and received great reviews for their acting.\
3. Friday – This 1995 comedy movie highlights the tandem of Ice Cube and Chris Tucker. The story begins when Ice Cube loses his job and his best friend, Tucker, brings in more trouble by smoking the weed of the local drug dealer. To add more chaos to the plot, Ice Cube gets into a fight with the neighborhood bully.
The movie revolves around 16 hours in the lives of the two unemployed best friends as they figure out a way to repay the drugs they consumed before the deadline. The success of the film paved way for two more sequels.
4. Boomerang – This is another funny movie starring Eddie Murphy along with Martin Lawrence, Robin Givens, and Halle Berry. This is actually a romantic movie but you'll get more laughs than romance. The story highlights successful black businessmen in a corporate set-up.
Murphy plays the role of a successful advertising executive. Givens becomes Murphy's new boss while Berry gets promoted from staff to art director.
Here's more of the original story via The Urban Daily.
Photo Credit: The Movie DB