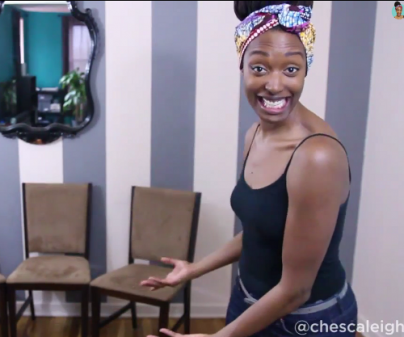 By Natasha Lane
If we're not watching cable on our living room screens or propping our laptop up for a Netflix binge, we're on YouTube. With over four million views a day, YouTube has evened out the playing field for anyone who's trying to make it big-for the most part.
Despite, YouTube being an alternative path to celebrity status, race still plays a role in the views. With white YouTubers getting more promotion (and views), black YouTubers have to try even harder to stand out in the crowd with amazing content.
Here are four black YouTubers you need to watch.
From his parodied movie trailers to his Straight Outta Oz video album, Todrick Hall never fails to entertain. He draws his inspiration from general aspects of black culture, as well as the world of Disney resulting in videos that are memorable, catchy, trendy, and familiar.
Opinionated, unapologetic, and fabulous are three words that perfectly describe Kat Blaque. Being a woman who is black transgender, Kat speaks on many different issues that affect marginalized groups of society. Her videos are well researched and created with just the right amount of black girl magic.
Franchesca Chescaleigh is quirky, cute, humorous, and controversial. Similar to Kat Blaque, Chescaleigh isn't afraid to ask the hard questions nor is she afraid to answer them. Her videos often feature short, comedic skits, but her main goal is always to inform her readers and make them question, as well. Though her video "Shit White Girls Say to Black Girls" is credited for rocket-launching her career, she now hosts the MTV show Decoded and co-hosts with Larry Wilmore on The Nightly Show.
Black nerds unite! Though blacks are often cast as side characters in games and anime (rarely present in any anime, actually), The Black Hokage brings some extra melanin to the nerd world. With over 600,000 subscribers, The Black Hokage's videos range from game critiques to witty (and hilarious) cultural criticisms we all can get behind.
Links:

http://fusion.net/story/50243/youtube-rarely-promotes-black-youtube-stars-even-during-black-history-month/