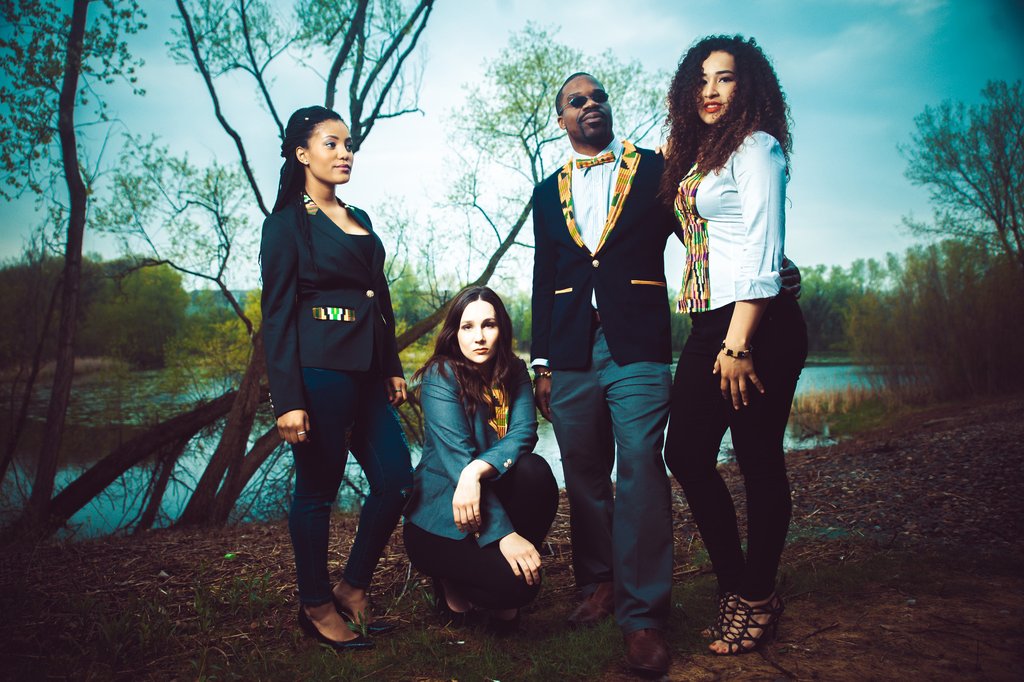 By Natasha Lane
Have you recently become "woke" and are looking for an outfit to represent your newfound sense of blackness? If so, chances are you're not going to find the outfit in Forever 21, H&M, or even Nordstrom. African or African-inspired fashion isn't mainstream in America, so you have to know where to look in order to find those bold, afro prints.
Here are four fashion websites to try if you're getting in touch with your roots.
Besides their adorable name, Midget Giraffe has clothing that gives you the best of both worlds. Founded in 2014 by American Corey Harris and Nigerian Linda Omeni, Midget Giraffe gives you all those bold prints presented in a fashionable, western style. Pushing itself as the perfect cultural collision, Midget Giraffe offers afro-inspired clothing for both women and young girls.
Zuvaa is your one-stop-shop for multiple African and African diaspora fashion lines. Growing up in a Nigerian house, founder Zuvaa Kelechi was accustomed to beautiful African textiles. However, outside of her home, she discovered finding modern day African or Africa-inspired fashion to be extremely difficult. Because she was so proud of her ancestry, Zuvaa decided to something about this problem and empowered designers to bring African fashions to the world. In addition to clothes for men and women, the website also offers shoes and accessories.
RuvaAfricWear is the perfect place for the politically-conscious fashionista.  Not only do the founders participate in profit sharing and fair trade partnerships, many of their whole products are straight from the motherland. On this site, you can find brazen, colorful, African (or Afro-inspired) designs in clothing, art, jewelry, and more. If that's not enough, you can shop by country, allowing you to admire the diversity in African fashions.
Dresses, tops, fabrics, oh, my! How will you ever decide what to buy? You won't, is the answer. Afro Dizzy stays true to its name and leaves just a little lightheaded with all of its product options. From the casual Saturday dress to the Friday business meeting attire, Afro Dizzy has you covered in the clothing department, catering to women with their unique designs. If you don't believe me, take a look for yourself.